With the sport of skydiving being a popular activity, you'd think each dropzone does the same thing as the next. I mean, you ride the plane to altitude, jump out, freefall, and then float under parachute back to Earth … that's all there is to skydiving, right? On the surface, yes; but there's a whole lot more to it than that.
Something you might not even consider when deciding where to jump is the standards by which the skydiving operation is run. To set your experience apart from the basic expectation and to ensure the best quality instruction and highest standards of safety, you want to pick a regulated dropzone. This is where the USPA comes into play. (And our unforgettable customer service, of course! *wink*)
But what does it mean to be a USPA dropzone? You've got questions – and we've got answers! Follow along, friends.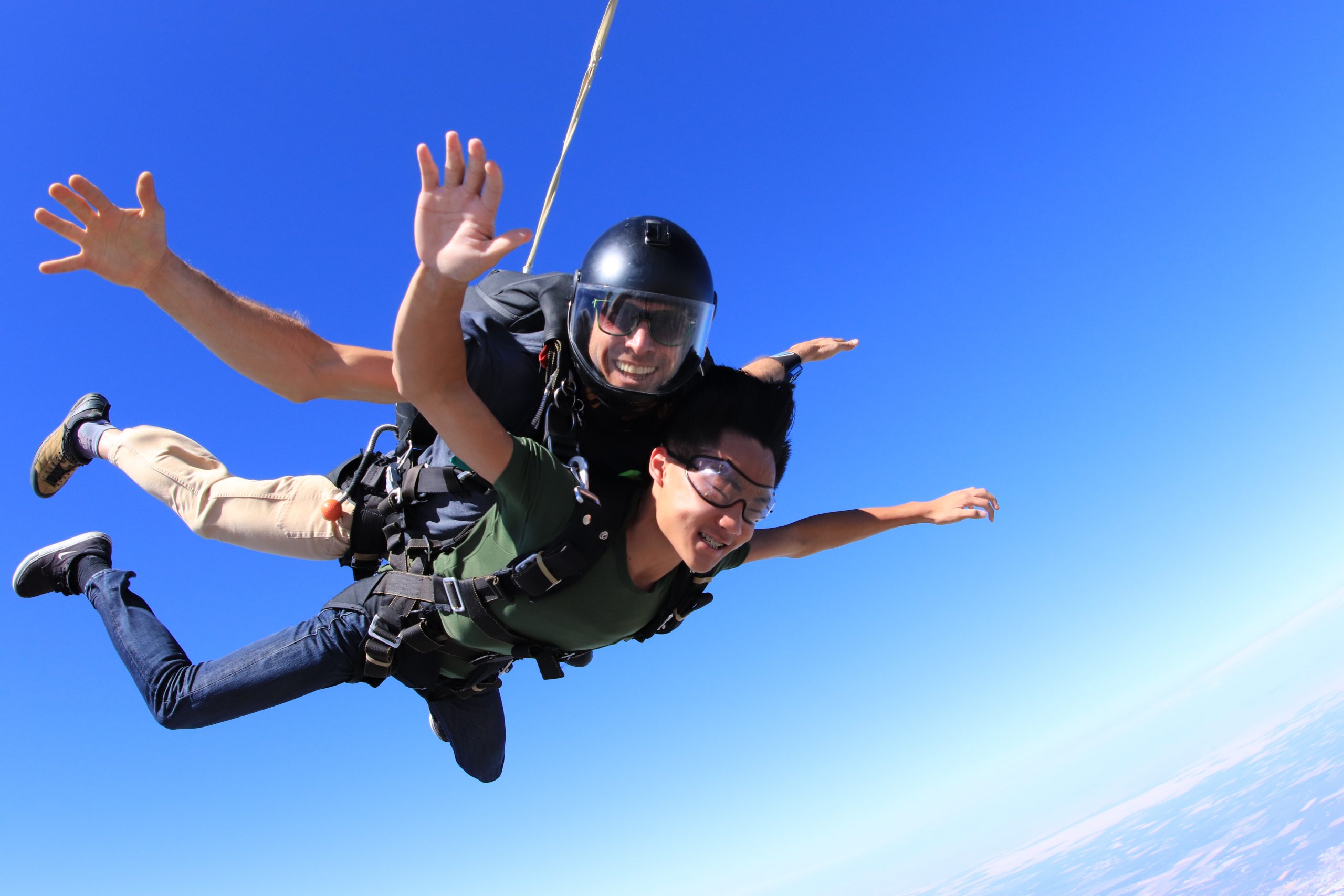 WHAT IS THE USPA?
*Ahem* … The United States Parachute Association (USPA) is a non-profit membership organization established in 1946. The purpose of the USPA is to provide up-to-date resources for and help regulate skydiving safety and training amongst dropzones, instructors, students, and licensed jumpers. The USPA also helps facilitate skydiving competitions, and officially documents all state, national, and world skydiving records that are set.
USPA's mission:
To promote safe skydiving through training, licensing, and instructor programs
To ensure skydiving's rightful place in airports and in the airspace system
To promote competition and record-setting programs
The USPA also works with local, state, and federal government officials, including the Federal Aviation Administration (FAA), to monitor and evaluate regulations that are put in place to assess their impact on skydiving and to protect skydivers' rights to use airport facilities, airspace, and use of government services such as air traffic control.
There are currently more than 40,000+ individual members (and counting) who support the organization. Wow!
HOW DOES A DROPZONE BECOME A USPA MEMBER?
For a dropzone to become a USPA member, they must go through a rigorous application that is heavily reviewed by the USPA governing body and regional director. Once membership is approved, the dropzone must uphold the duties and standards necessary to renew the membership annually. This proves their dedication and commitment to providing the best facility for skydivers alike. Safety is cool!
USPA dropzones must pledge to follow the United States Parachute Association's Basic Safety Requirements by offering USPA-developed first-jump training methods, only using current USPA-rated skydiving instructors, and providing USPA-required safety equipment.
There are currently over 200 USPA Group Member skydiving centers all over the globe!
SKYDIVE CALIFORNIA: PROUD USPA MEMBERS!
You should know that being a member of the United States Parachute Association is 100% voluntary and there are skydiving facilities that operate without holding USPA Group Membership – so make sure you do your research when choosing a dropzone!
As a proud member of the United States Parachute Association, Skydive California proves our commitment by providing a high-quality experience with safety as number one of our five core principles. With an untarnished safety record, super cool USPA-certified instructors, and high-quality gear – Skydive Cal one of the best places to skydive in the world!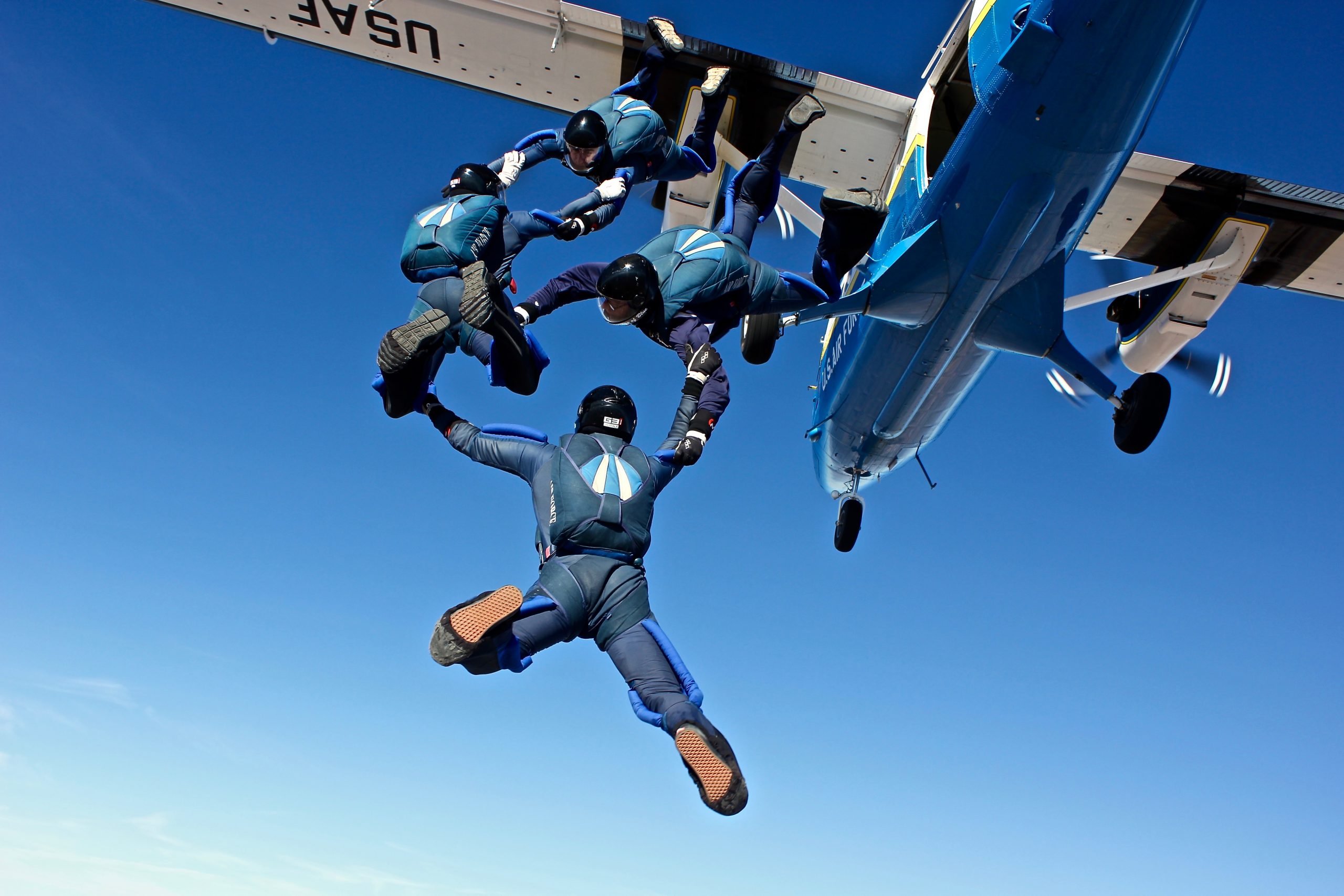 WHAT DOES THIS MEAN FOR YOUR SKYDIVING EXPERIENCE?
When you jump at a USPA dropzone, you can rest assured that you are getting a high-quality professional experience with a safety set as the number one priority.
For your first-time skydiving experience, jumping at a USPA dropzone guarantees that you will be receiving a qualified, properly rated, and current tandem skydiving instructor. As well as being accompanied by other USPA-verified professionals who have the same standards of safety in mind at all times. Even if you are a little scared to go skydiving, you can find comfort in knowing you are in good hands at a regulated dropzone that follows strict guidelines to ensure a safe-as-possible experience.
If you are interested in getting your skydiving license, it is important to learn at a dropzone that will provide high-quality coaching by certified instructors. United States Parachute Association Group Member dropzones guarantee this high-standard of learning by adhering to all safety requirements and using lesson plans from the Integrated Student Program (ISP) provided by the USPA.
After earning your skydiving license at a USPA dropzone, you too will become a proud USPA member – welcome to the fam!
Contact one of our awesome team members if you have more questions about USPA membership, or to book your skydive! Blue skies.