Thinking about getting your skydiving license so you can skydive by yourself? Look no further, the AFF program at Skydive California is one of the best ways to prepare you for new heights!
What is an AFF, you say? AFF stands for Accelerated Free Fall, a prescribed program that enables students to learn the necessary skills and protocols for responsibly skydiving independently. Following training objectives set forth by the USPA, the AFF program encompasses multiple levels, empowering students to develop their competency over time. Once a student demonstrates mastery of the curriculum, they can become a licensed skydiver.
On the fence about AFF skydiving? We've got 5 reasons to try AFF!
1. ACHIEVE THE DREAM OF FLIGHT!
Do you find yourself staring up at the sky, wishing you could lay on one of those puffy white clouds? Or soar through the air like Peter Pan or Tinkerbell? *Think happy thoughts* You're not the only one! Humans have dreamed of flying for hundreds of years. And with skydiving, you can achieve that dream through the AFF program.
Fledgling skydivers sometimes find freefall to be a little unstable – but as you progress through the program, you gain total control of your body. You can learn to move forward, backward, increase your fall rate, or even fly in different orientations just by changing your body position. SO cool!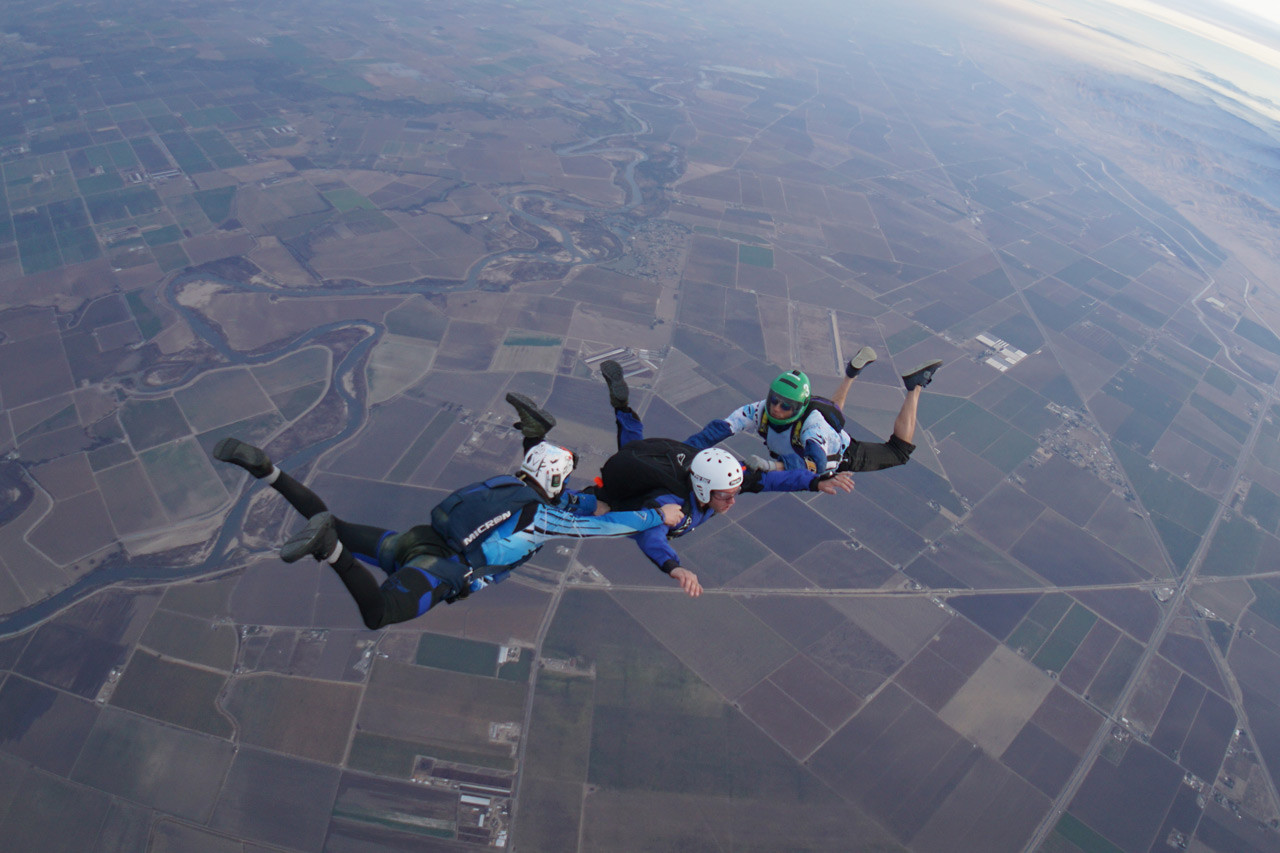 2. EXPERIENCE MEGA ACCOMPLISHMENT
One thing that attracts skydivers to get their license through the AFF program is the enormous sense of accomplishment that comes with overcoming your fears and achieving your goals.
Jumping from an airplane can be a bit unnerving, especially if you have a fear of heights, but all of those feelings are perfectly normal. Picture yourself falling through the sky, following the guidelines of your highly-experienced instructor, pulling your parachute, and landing back on the ground all on your own – and then imagine the self-esteem boost! Yessssss! AFF skydiving floods your psyche with an unrivaled sense of fulfillment – and best yet, it can last for days or even years, and has the power to infuse positivity into other aspects of your life.
3. LEARN A NEW SKILL
Looking for a new skill to add to your life-experience resume? Skydiving is a sport that offers infinite opportunities to learn something new. In AFF, you'll learn foundational techniques on how to fly your body and the canopy, as well as proper emergency procedures. Not only will you learn how to skydive solo, but you will also learn how to jump with others!
But here's the best part. Even after you earn your A license, there are three other licenses to work toward: B, C, and D. There are numerous skydiving disciplines to get involved in – from formation skydiving to wingsuit flying – that let you spread your wings even further. Some dropzones offer skills camps, big ways, and even competitions! There are skydivers with thousands of jumps and decades of experience who are still in pursuit of "firsts" – the learning never stops! 
4. ATTAIN THE ULTIMATE HIGH
When you're freefalling at 120+ mph through the big blue sky, it's all but impossible to worry over the daunting tasks of everyday life. AFF skydiving is the perfect way to relieve yourself of life's stressors and gain perspective. Skydiving brings a sense of gratitude and respect for our beautiful planet – and, grounded, your problems just dwindle. After you land, you beam with pride and triumph, and experience the "ultimate high".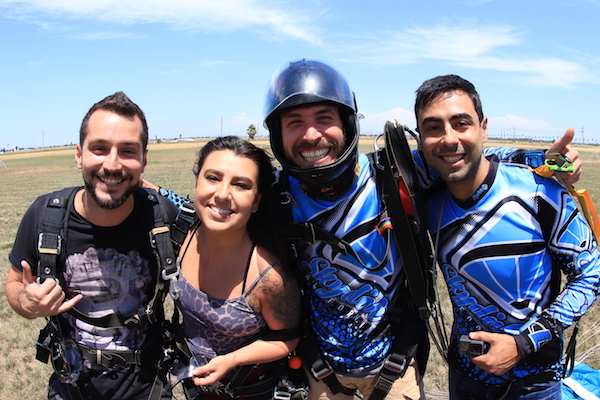 5. JOIN THE SKYDIVING FAMILY
When you begin the AFF program, you enter the wonderful, worldwide community of skydiving and, as we do with every tribe member, we will greet you with open arms.
Skydivers are truly a mixed bag. You meet people from all over the globe and from different walks of life. Becoming a part of the skydiving family will open your mind to new points of view and you'll establish friendships that will last a lifetime. As you will soon find out, there is nothing on this planet that brings people together like skydiving! And at Skydive California, we pride ourselves on inclusivity and are committed to creating an environment that is welcoming to all. Period.
Think AFF is for you? Give us a call! We can't wait for you to join our fam! Blue Skies!