Aaah…sweet, sweet summertime. A season of new beginnings, long days, endless nights, and the best time for the ultimate adventure: skydiving. If you think a summer sunset is surreal from the ground, try to imagine the serenity of experiencing one from under a parachute during a summer skydive. Gliding through the cool breeze, a unique combination of serotonin and adrenaline flowing through your veins, not a care in the world. Skydiving in summer is the optimal way to kick off the season in the Bay Area.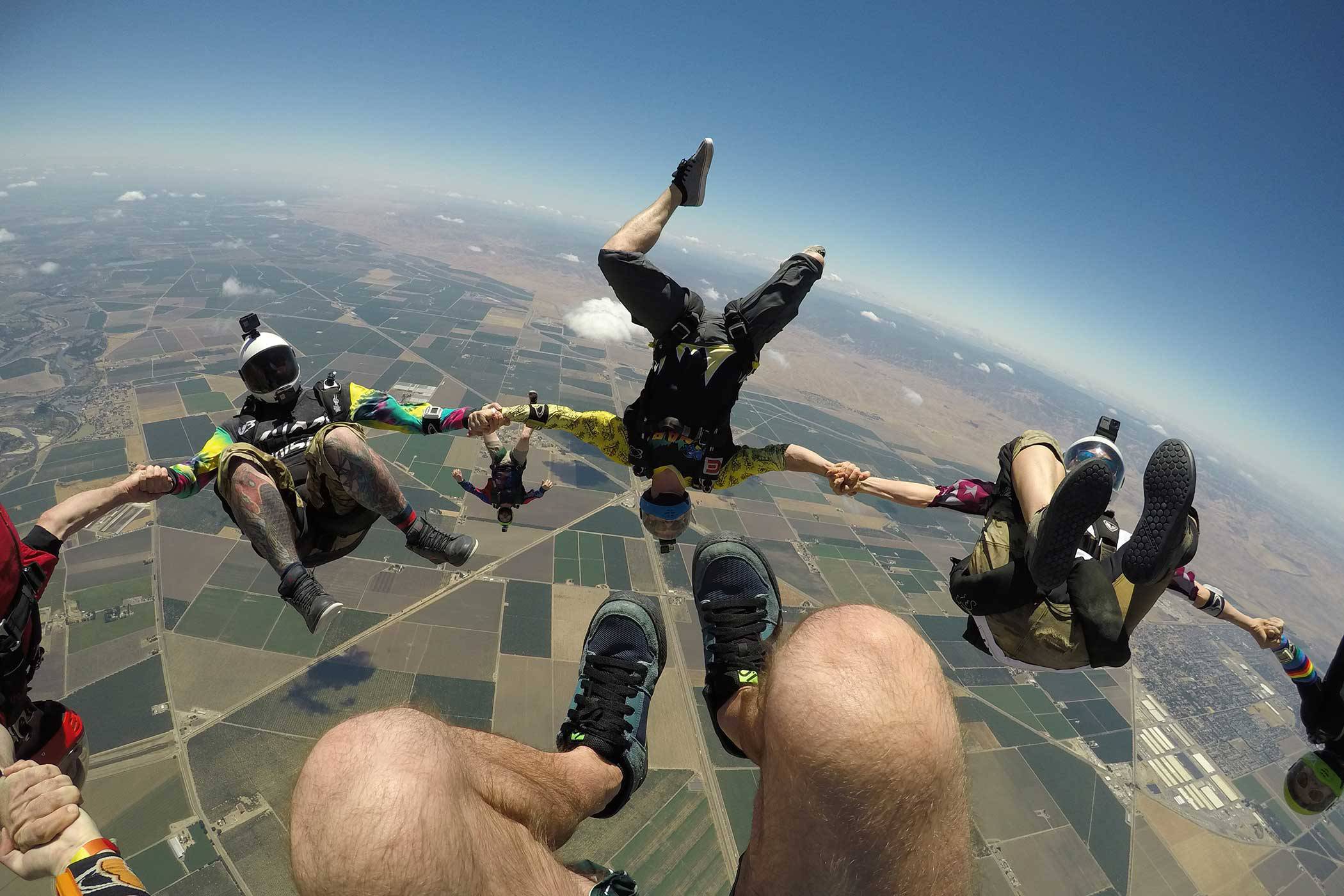 Is Skydiving the Best Summer Sport?
Hands down, yes … if you ask us, anyway. No worrying about squeezing into a wetsuit or getting pelted with a beach volleyball. There are benefits to skydiving in every season, of course, but summer is the most popular time to skydive for both first-timers and experienced jumpers. Something about having time off work and school makes our wanderlust for an epic adventure grow stronger. (Can you feel it? It's coming …)
Overthrow Your Fears
Whether 'Go Skydiving' has been collecting dust on your bucket list for years or this is the first time a freefall adventure has ever crossed your mind, this is your year to live it up! We get it, flying to 13,000 feet, or about 2.5 miles, up in the air and then taking a mental and physical leap can be anxiety-inducing … but it's time to say "YES" to doing the things that scare you! Kick fear to the curb (or better yet, throw it out of a plane) this season.
Summer is the perfect time to skydive. The atmosphere at the dropzone in the summer is electric – jam-packed with good vibes that will steel your nerves before you go up, and scores of folks ready to give you high fives as soon as you touch down. Growth does not happen in your comfort zone, and what better way to delve into a new disposition than by defying physics and truly flying?
Reset With An Air Bath
Ice cream and swimming can only cool us down temporarily. Nothing compares to skydiving in California and taking a glorious air bath. Literally. Have you ever seen someone with a misting fan on a scorching summer day, and thought to yourself, "Man, I wish I had one of those!" Those dinky fans are nothing compared to the cool breeze of a 120+ mph freefall. Not only will a summer skydive save you from the heat of the sun, but it holds the power to cleanse your soul and refresh your mindset, just in time for the new season.
Note: To make sure you feel your best for your jump, remember to pack and dress appropriately. Sunscreen, umbrellas and hats, and cool, comfortable clothing are all recommended.
Soak Up the Superior Weather
Spring showers are gone and summer has commenced. Typically, summer months have less variability in the weather and therefore, a lesser chance of a weather-related delay on the day of your jump. Summertime boasts the longest and calmest days of the year, so whether you're from the Bay Area or just visiting, you should have plenty of time to explore before or after your jump.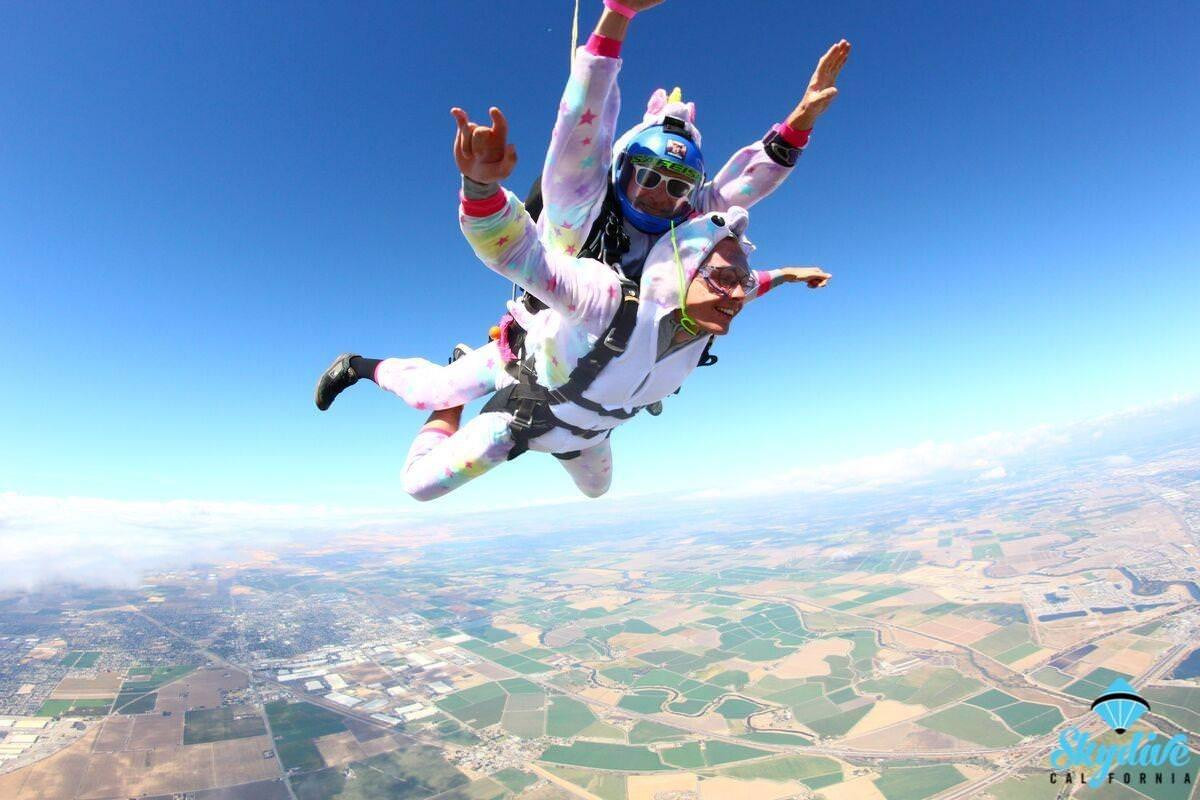 Protect Your Pigs
While on the topic of summertime skydiving, let's cover a frequently asked question this time of year: can I wear flip flops? As much as we'd love your little piggies to feel the rush of freefall, we require closed-toed footwear. That means no flip-flops … and also no boots, heels, or anything with hooks. Lace-up shoes (such as sneakers or tennis shoes) are important to make sure your feet stay protected in the aircraft and upon landing.
Ready to experience empowerment and achievement like you've never felt before? Come jump with us in the sweet California sunshine!