It's sweltering hot. It's landed-on-Mars-and-I forgot-my-water-bottle hot. With temperatures on the rise, there's not much on the mind other than ice-cold lemonade, a morning dip in the pool, ice cream, and air conditioning. You know what else can get you cool? Skydiving!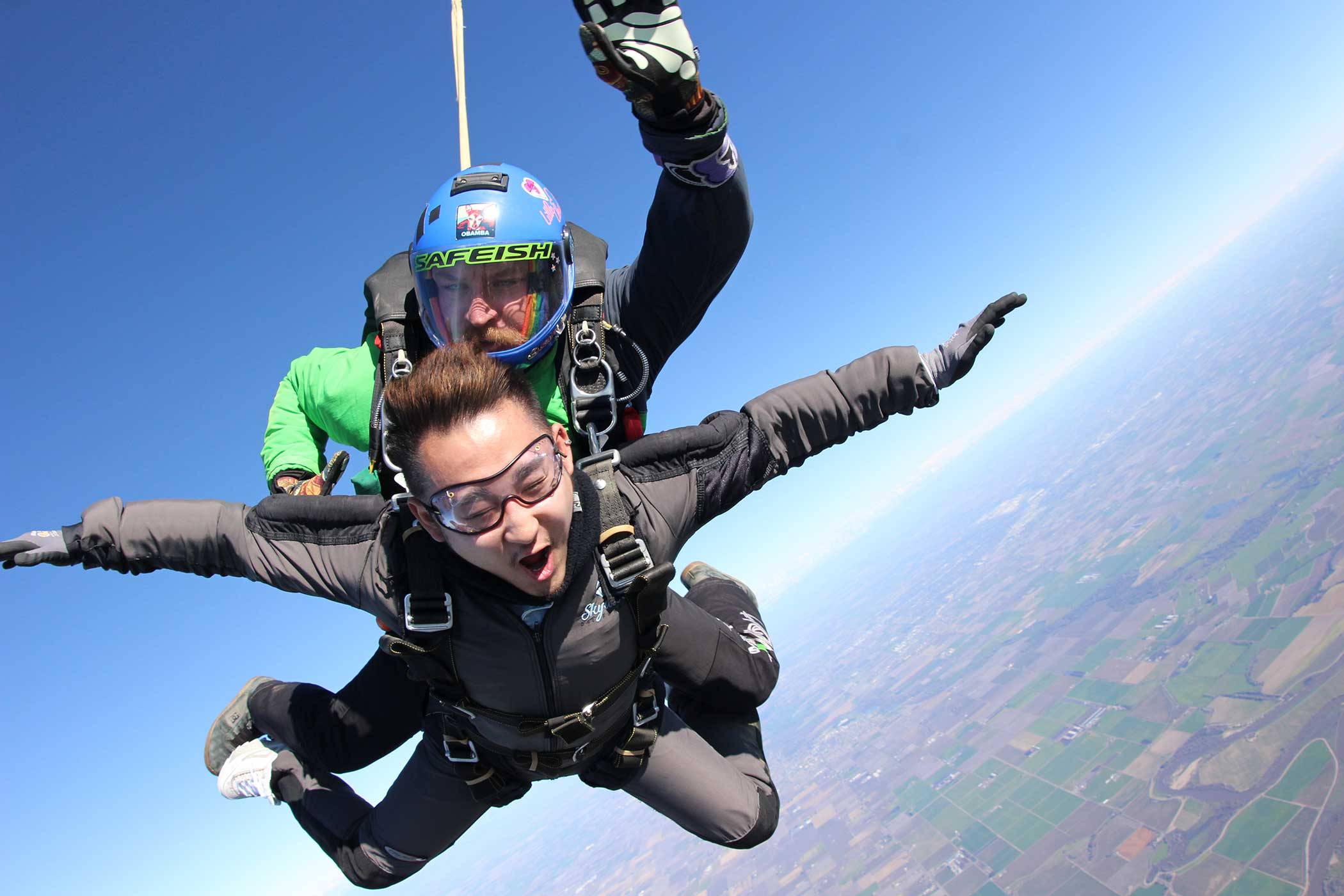 Skydiving in Summer Heat
Is it possible to skydive when it's so dang hot? Yes! It's possible and desirable for many to skydive when the temperatures start to soar. People love summer skydiving as it's a time when everyone is out of hibernation, ditched the winter gear, and out to play at the beaches and the mountains. We're fortunate at Skydive California as we're able to jump year-round, and summer skydiving is just one time of year to beat the heat!
Can it be too hot to skydive? That's a hard – maybe. Depending on the heat, humidity, and density altitude, it could affect our plane's climb times up, making the ascent to skydiving altitude a bit long. When the ground heats up, it can also create thermals, making canopy flight undesirable. It rarely gets so hot we cancel our day, but we'll favor the morning and evenings to jump if it's ever an issue. These factors are things our team is always monitoring as our goal is to ensure you have a safe skydive and have fun!
Summer Skydiving Tips
Heat not only affects some elements of skydiving, but it definitely affects our bodies. So here are a few tips to consider when skydiving when it's hot:
Schedule for morning times
Scheduling for the morning will help beat the peak temps of the day, be a more smooth flight, and you'll beat the crowds!
This is common knowledge, but we always like to remind our guests. Since you're coming for an adventure that heightens the senses when mixed in with this heat, you'll need to drink plenty of water AND hydrate with electrolytes. Avoid sugary drinks like soda, energy drinks, and coffee as these will have adverse effects and cause dehydration.
We're sure the last thing on your mind is a filet mignon or a bowl of pasta with cream sauce, but to feed the nerves and the adrenaline, you'll need a light meal 20-30 minutes before the jump – and let's avoid fast food, fried foods, and pastries! A great meal light meal would be a sandwich, salad, or a fruit bowl with nuts.
Skydiving is an outdoor sport, and even though these are just the basics, in skydiving, you can often find yourself in the sun gazing up at the blossoming parachutes overhead waiting for your turn to jump.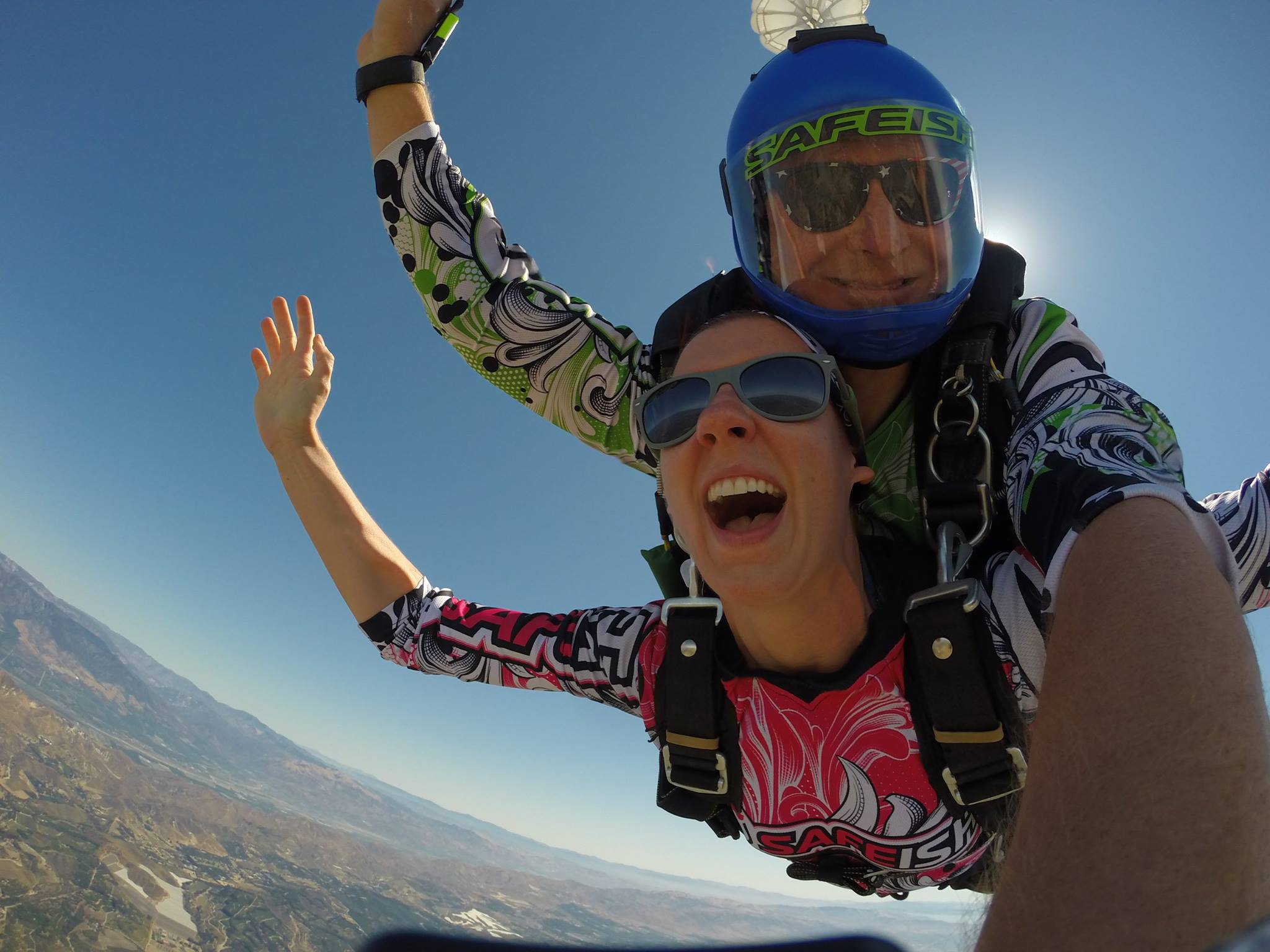 Normally, we don't have you wear sunglasses on your jump. However, they are a nice element of comfort as you wait for your jump.
No need to go to the nines with your summer skydiving outfit, but we do suggest wearing whatever's comfortable with the day with shoes that cover your toes and are snug like sneakers.
Whaddya say? Ready to get cool and skydive this summer? Then give us a call or click and we'll be ready to take you to the skies!