If you're looking for San Francisco adventures, we've got you covered! We've collected some of the most epic Bay Area outdoor activities for those who have a thirst for escapades off the beaten track. Wouldn't necessarily classify yourself as "adventurous," but aspire to? Well, as Lau Tzu said, "a journey of 1,000 miles starts with a single step." Any one of these adventures could be your first step.
Here are some of our recommendations for cool things to do in San Francisco:
1. Explore the Bay … By Boat!
If you're a fan of the water, perhaps exploring the Bay by boat should be on your list of fun things to do in San Francisco. Choose your own adventure, Bay Area style! Go for a larger Bay cruise for a more relaxed adventure experience OR embody your more extreme side with Bay Voyager. With Bay Voyager, you'll zip around the Bay on the same kind of boat used by Navy Seals – you know the one – that little yellow rubber number kind of like a river raft. 
Exploring the Bay by boat will give you a different perspective of the beautiful city of San Francisco while feeding your adventurous side.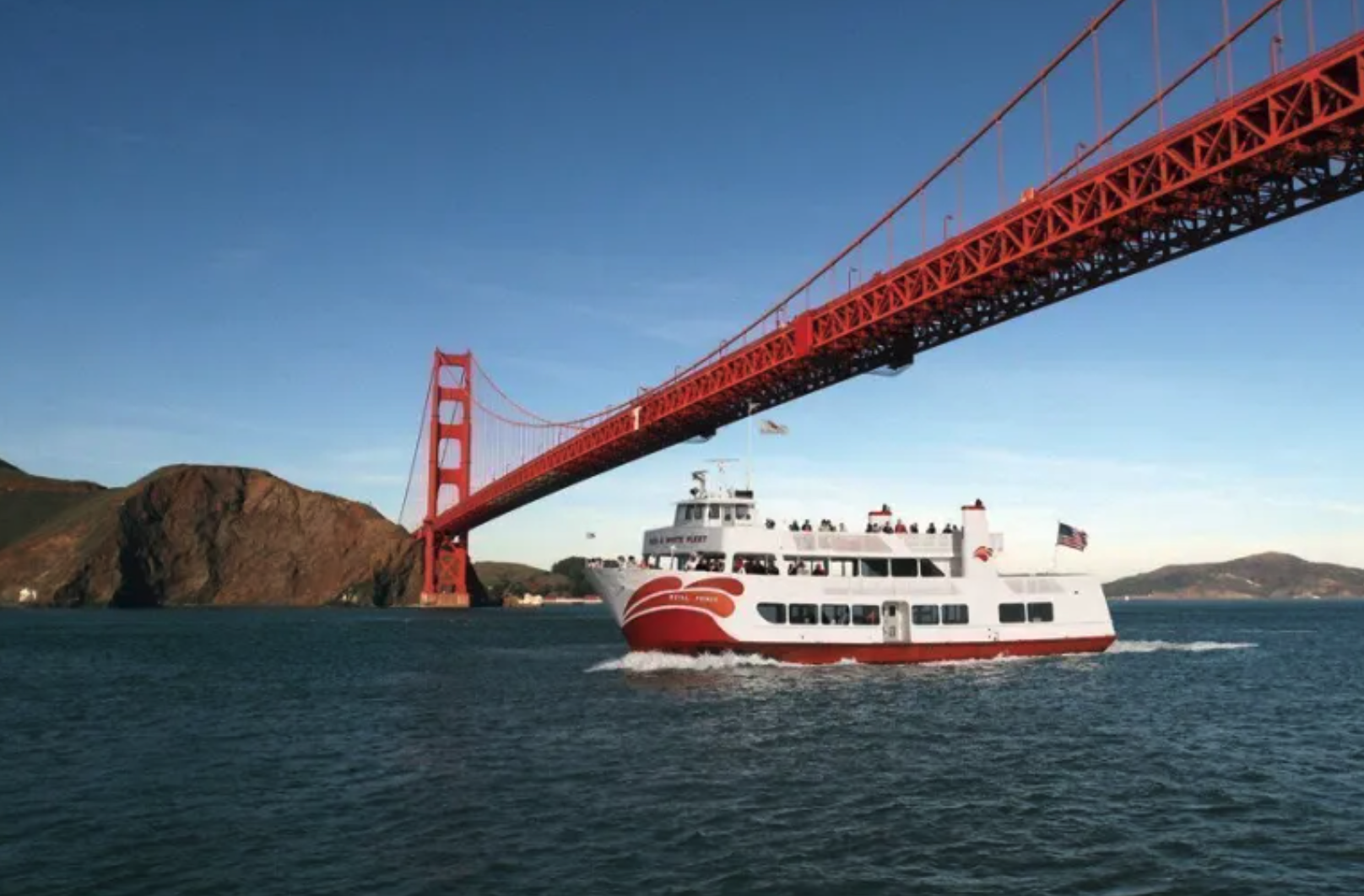 2. Hunt for Ghosts on a Guided Tour
Looking for a little dose of adrenaline? Bet a ghost-sighting would do it for you!
Consider taking a unique excursion in the streets of San Fran to hunt for ghosts, led by a tour guide of course. There are several ghost (and even vampire) tours throughout the city year-round, and even more around Halloween! If you're a fan of true crime and mystery, there's a ghost tour just for you. Founded in 1776, the 225+ years of life – and death – in the San Francisco area makes it just about perfect for a ghost-hunting excursion. 
3. Take a Cable Car up Nob Hill, to Chinatown, or to Ghiradelli Square
The cable cars of San Francisco – featuring a car (looks like one segment of a train) propelled by an underground cable system – are the last manually-operated cable car system in the world. Featured on TV shows (like Full House and Monk) or movies (like Mrs. Doubtfire), taking a ride on the cable cars is one of the fun things to do in San Francisco that every visitor to the city should do – at least once. 
You can choose your own adventure by taking one of the three cable car lines to some of the most popular places in the area including up Nob Hill (one of the steepest hills in San Fran), Chinatown (the largest and oldest Chinatown outside of Asia),  or Ghiradelli Square (a repurposed Ghiradelli chocolate factory on "the cutting edge of retail").
4. Go Exploring at Presidio and Get a View of the Golden Gate Bridge
If you're looking for fun in San Francisco, make sure to take a visit to the Presidio – a unique National Park encompassing around 5% of the city of San Francisco in part of the Golden Gate National Recreation area. Once a U.S. Army post, the Presidio was transferred to the National Park Service in 1994 to begin its transformation into a place for the American public to enjoy. 
Here, you'll get breathtaking views of the Bay, Alcatraz, AND the Golden Gate Bridge. Talk about landmark-rich! You'll also find art installations, museums, restaurants, and even tech start ups (housed in the old U.S. Army post housing) within the Park. If you want to spend the evening, you can even go camping! You can enjoy the park any time of year as the Presidio is open year-round, 24 hours a day.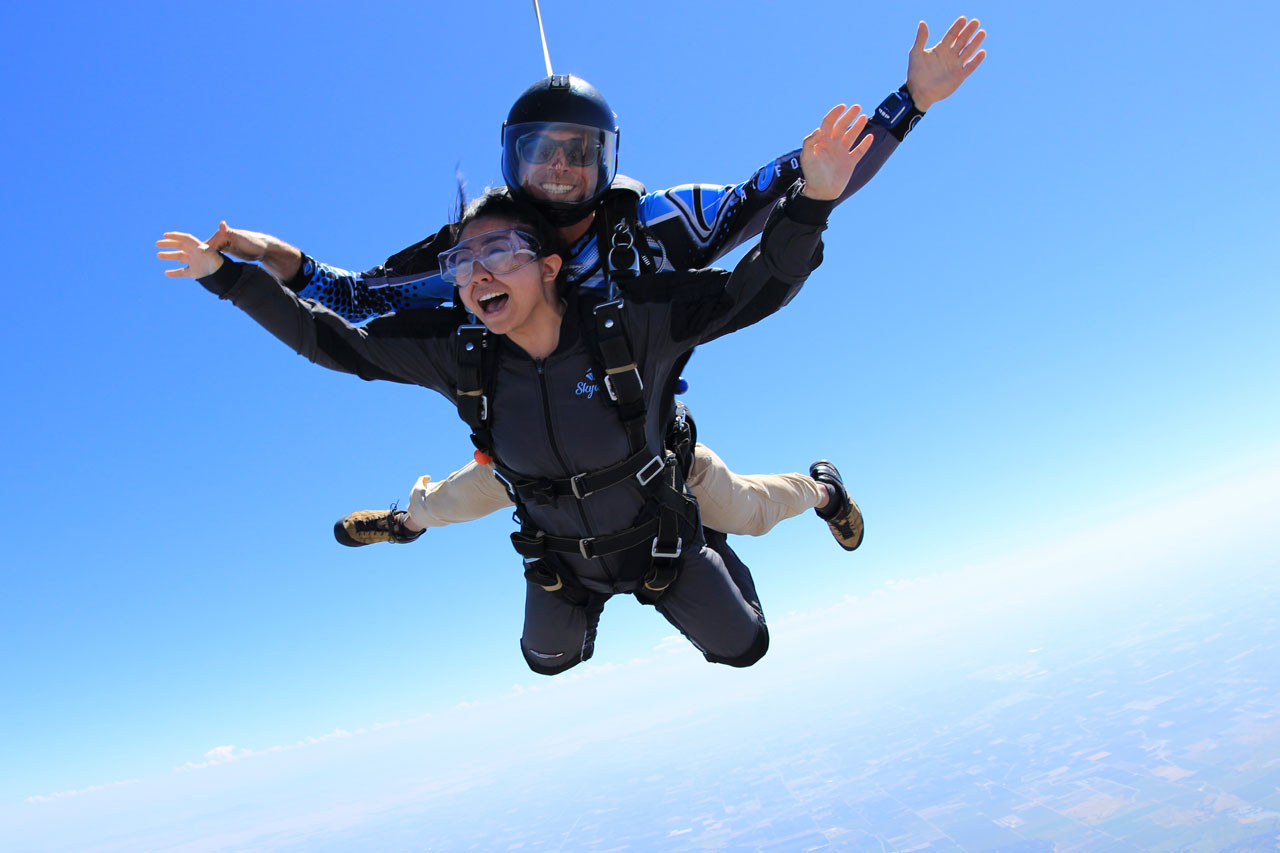 5. Make a Jump at Skydive California!
While this would obviously be our first choice for adventure seekers, it isn't *technically* within the city. BUT, if you want to get out of the city for an adventure, try skydiving!
Located within an hour's drive of San Francisco, Skydive California is the premier skydiving facility in Northern California. Throughout our history, we have strived to make Skydive California stand out from the crowd with our passion and experience. Each year, we host tens of thousands of adventurers like you! Join us for a tandem jump or even learn to skydive – talk about the ultimate adrenaline boost! You will love our clean, professional facilities where you and your adventure-seeking friends and family can enjoy the ultimate San Francisco adventures with you.
Do you have questions? Feel free to contact us to learn more about the skydiving experience or, if you're ready to quench your thirst for a delicious adrenaline rush, book your skydive today! Blue skies!