Skydive California may be the new kid on the block, but really, their recent inception is something that works in their favor and is what sets them apart. The dropzone emerged onto the California skydiving scene a little over three years ago, and since then, Skydive California has set itself apart as a facility bringing fresh perspectives and youthful energy to the skydiving community.
It is important to note that while the dropzone itself is relatively new, the staff and instructors that are a part of Skydive California are some of the most experienced in the skydiving industry with the combined jumps completed among the staff amounting to over 100,000.
In general, drop zones don't just appear out of thin air. For starters, someone has to be crazy enough to believe in the dream of owning and operating a skydiving facility. At Skydive California it is Aaron Oehrle-Steele.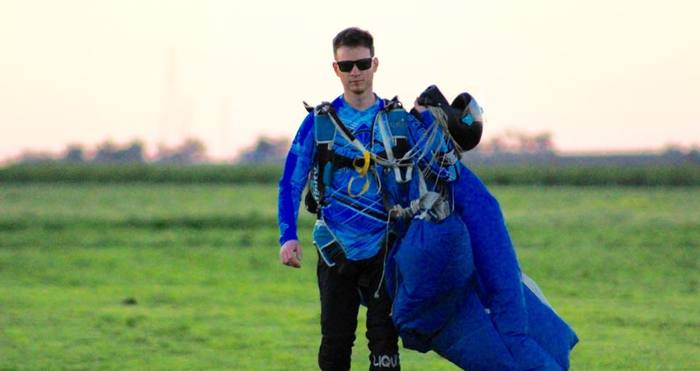 Now, what's neat about Aaron is that his beginnings don't exactly line up with what you would assume a drop zone owner's origin story would be. Aaron was born in Tucson, AZ and lived there the bulk of his childhood until moving to a quiet corner of Connecticut where he spent his early adolescence. Aaron's parents were linguist professors, and the presence of a plethora of academic institutions is what eventually brought them to Northern California.
He has called NorCal home since he was 15 years old, and honestly, he says he couldn't imagine living anywhere else. It seems we can thank his parents for getting him here (literally and figuratively). From just briefly chatting with Aaron, it is crystal clear what a positive influence his parents have had on the person he has become:
"As a kid their support shaped me, [they] let me grow into my own person without putting too many guardrails up as I tried to discover what I loved and where I belonged in the world. Eventually, this allowed me to discover and embrace the skydiving community. "
As far as skydiving goes, for someone that now runs a drop zone, Aaron initially wasn't exactly thrilled with the prospect of skydiving:
"When I was 18 years old I worked at a local grocery store and went to school part time. A few of my coworkers were going skydiving one day and I somehow got roped into joining them, even though I thought it sounded like a horrible idea with the guarantee of certain death. Of course, I discovered that is not the case, and after my first tandem, I was hooked! This was right around Christmas 2003. My parents bought me the AFF Level 1 as a present, and the rest is history. Thanks Mom and Dad! "
For Aaron it isn't the thrill of skydiving that has kept him engaged in the sport, rather it is the people:
"I got pulled into skydiving not because I'm a crazy daredevil or always been known for being brave. It was the community that really hooked me and it is the biggest reason I opened Skydive California. Skydiving attracts so many different people from across the spectrum but for some reason this sport can bring people together in the most wonderful way. I found myself spending days at the dropzone just chatting to all sorts of amazing people in between jumping. The cliche that the dropzone becomes your second family holds strong because it is absolutely true. The bonds you create throughout your time in the sport can transcend practically everything. "
It is easy to see how Aaron got his foot in the door of the sport, as it were. But how is it that this rather reasonable young man ended up taking on owning and operating a drop zone?
Aaron says:
"As far as eventually becoming a DZO (Drop Zone Owner), well that started from the beginning when I got a job working the counter for Bonnie Dutile at Gravity Gear. Seeing entrepreneurship first hand in skydiving started a spark in me that grew for the next decade. As many skydivers do, I worked in several parts of the industry. I worked behind the manifest desk for years, ran and owned my own gear store for a brief time, and I spent thousands of jumps doing AFF/Tandems. After working in the sport for so long you start to develop your own ideas of what can possibly be improved and to how the experience could be both safer and more enjoyable"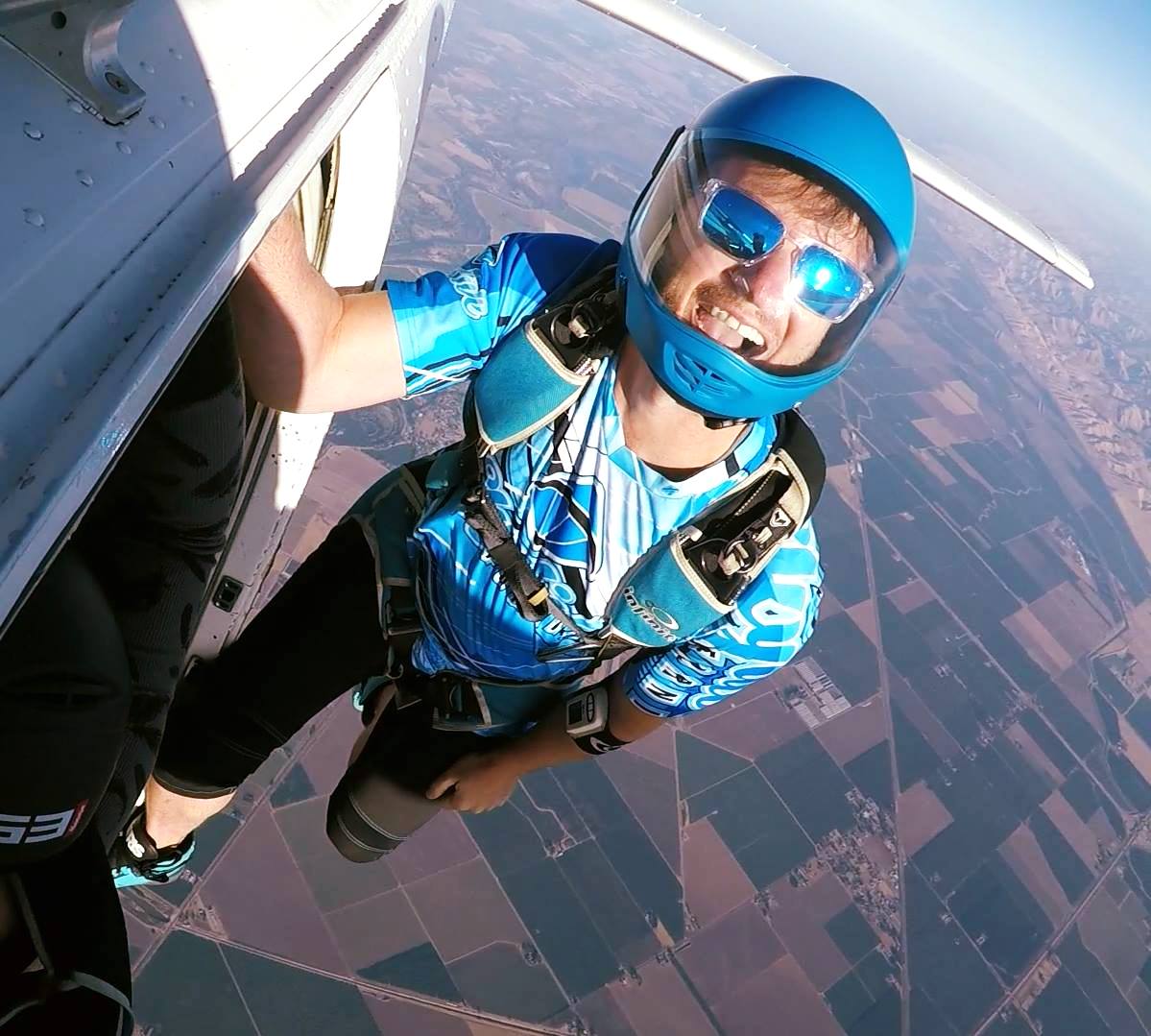 The types of things Aaron had in mind for the dropzone he would open were a "…focus on introducing people to the AFF program, having staff that want to nurture and grow skydivers of all ability levels, reinvesting dropzone resources into maintaining/replacing gear, finding the best pilots available to keep your jumpers safe, and to HAVE FUN always!"
The task of owning and operating a drop zone is nearly megalodonic in proportion. What it seems might be Aaron Oehrle-Steele 's secret to success is that he doesn't take this whole skydiving thing too seriously:
"It's easy to get lost in the sport and to think it's more important than it really is. When you think about skydiving it's such a ridiculous sport and that is what makes it so much fun! We're jumping out of planes with all our friends, and it just does not get better than that. That can be the most challenging thing about running a dropzone or really any business, taking yourself too seriously and thinking you're more important than you honestly are. Operating a dropzone is not an efficient way to make a living, but it sure is a great way to feel fulfilled at the end of each day.
Skydive California is definitely a drop zone to keep an eye on. They recently won Honorable Mention for Best Dropzone 2017 (medium sized) and Aaron was named Best Dropzone Operator (DZO) 2017 by Blue Skies Magazine. While no one knows exactly what the future holds, it seems great things are in store.
"The future of Skydive California is something I'm very excited for! We have some great events on the horizon, a new mentorship program about to be announced, and a lot of improvements to the DZ infrastructure in the pipeline. We own our own airstrip and 50+ acre property with tons of potential and enough to keep me busy expanding for decades to come! Northern California has just an amazing skydiving history which I have been lucky to have been a part of for over 15+ years. NorCal has been the home to hundreds of the most talented skydivers in the world, and we've all held a ton of pride in our community up here. Our goal is to keep offering the best possible skydiving experience for everyone from tandems, our AFF students, and the entire skydiving community. Hopefully Skydive California can help grow and nurture this sport for decades to come!"