Skydivers are … a unique (aka awesome) group of people. Skydiving humor goes far beyond common skydiving jokes like, "if at first you don't succeed, then skydiving is not for you." Levity in the sport helps calm nerves, speeds up weather delays, brings people closer together, and reassures them that everything is okay after a not-so-great jump. Besides, as we say in the sport, every skydive is a good skydive!
More Laughter = Better Skydiving
Us skydivers are known for having a bit of, mmm, how do we say this, rough humor.
Will someone be yelling "NAILED IT!" when you (safely) faceplant on landing? Yes. Will someone laugh when you can't record your jump because you forgot an SD card? Yes. But this laughter will never be directed at you, but rather with you.
Skydiving in general requires some degree of thick skin. Think about it – you're not only constantly accepting constructive criticism but you're also actually asking for it, all so you can improve and advance. A couple of jokes here and there are bound to happen! And they lighten the mood when teaching and learning. Laughter results in relaxation, and relaxation is the key to being a skydiver who's in tune with the current moment.
Some of our favorite skydiving puns and funny skydiving memes include …
What's the hardest thing about skydiving? The ground.
I wasn't sure how much I would like skydiving, but it was descent.
I don't talk to my tandem instructor anymore, we really had a falling out.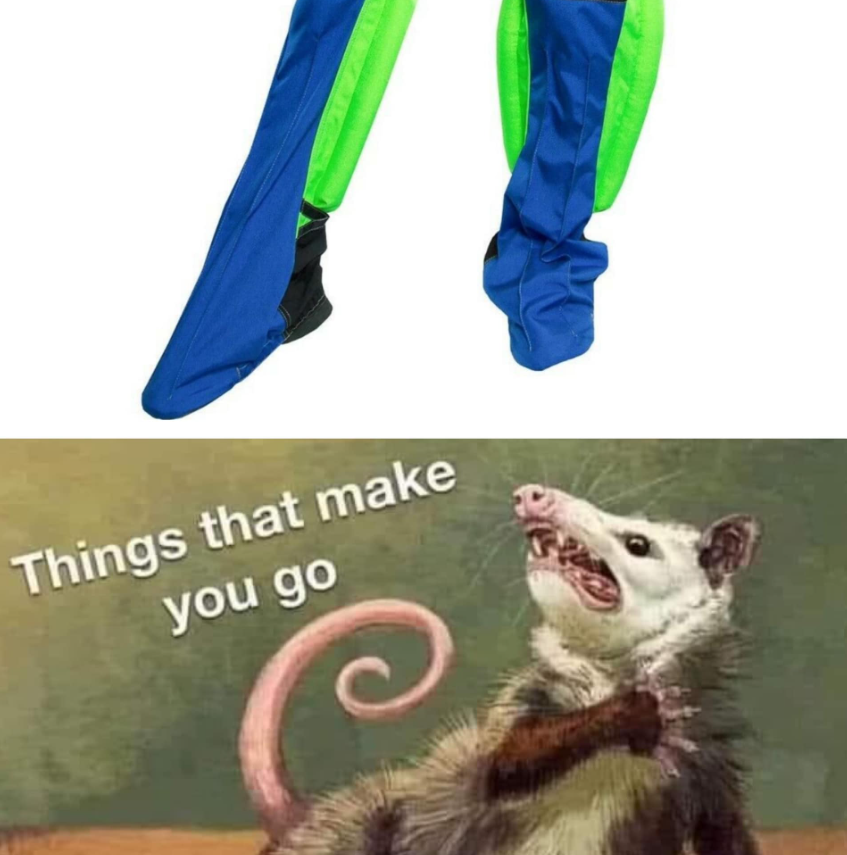 Let's Boogie!
A skydiving boogie – yes, a boogie, not a party – is an event where skydivers from all over the local area, country, or even WORLD get together and SEND IT.
Usually, there's a theme and/or a cause that the event is supporting or raising awareness for. Some boogies have all proceeds go towards cancer research, for example, and ones that celebrate certain skills, like wingsuiting.
Boogies have been around … well, probably since the beginning of the sport (which would explain their fabulously funky name). They're a great opportunity to bond with dear friends and new ones, get better at skydiving, and get litty (whatever that may look like for you) after jumping hours.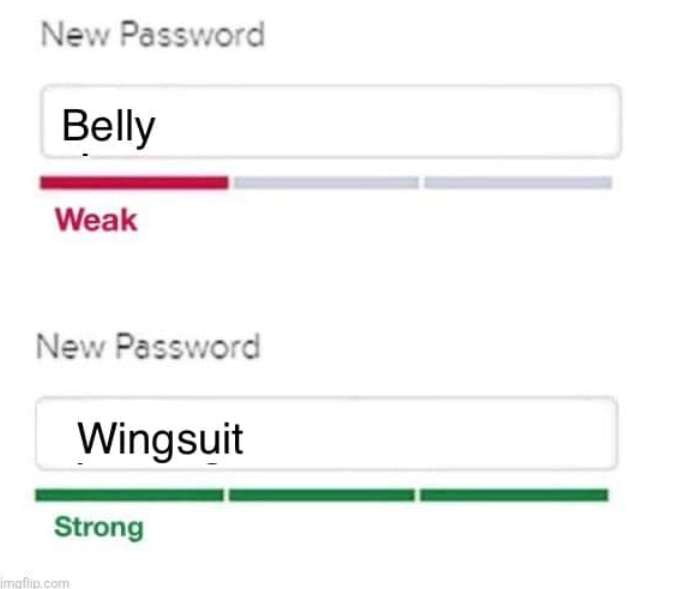 Skydiving Traditions
This tradition list could go on forever, but here are some of the most common skydiving traditions!
Stamps: When you achieve your A-license (the first of four skydiving licenses, woohoo!) your forehead will be stamped with a big "A" … and no, it does not come off easily. Show it off!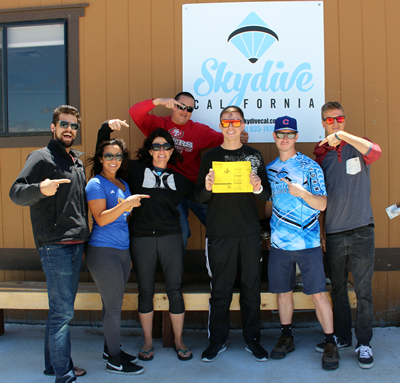 Beer Fines: Okay so, skydivers appreciate an ice-cold libation, as we learned when we read about boogies. Many dropzones have a line. Can you see this line? No. Is it tangible? Also, no. But everyone knows where it is … it's the infamous beer-line! If you cross the beer-line (representing a less-than-ideal area to land), then you better get ready to pay up!! Note, if drinking isn't for you, know that there's plenty of people who don't imbibe. There's even an awesome group called Skydivers Supporting Sobriety (SSS). 
Firsts: Do NOT say the f-word on the dropzone. It's illegal. Well, not really illegal, but you will have to pay for it! Any time that you do something for the first time (and announce it, like, "that was my first backflip exit!") you'll have to pay a beer fine. Lucky for the beer fridge, skydivers are constantly learning new things, so it's always happy and stocked. 
Pies: Pies to the face (and other extremities) occur when someone reaches 100 jumps. After the 100th, pie-ings can happen at each "100th" interval (200, 300 … 600 jumps) or for other special events, like getting a special rating!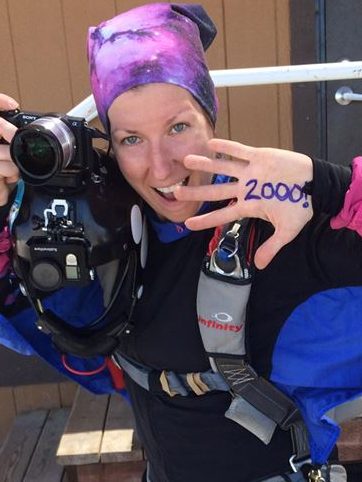 Hundie Undie: Speaking of the 100th jump … it's common to do it in your underwear, or even full nude. If you love letting it all hang out, the hundie undie is for you!
Give Thanks: On a serious note, WHEN you have to cutaway your main parachute (not IF, by the way), you're obligated to buy your rigger a bottle of the good stuff. This rigger of note is the person who packed your reserve parachute, and yeah, just saved your life. It's the least we can do to show our gratitude, and it's customary to buy them their favorite liquor (or whatever they prefer)!
Something for Future You: There is a multitude of groups within the sport, such as Sisters In Skydiving (SIS). (Fun Fact: women make up about 15% of the sport.) Other groups include POPS (Parachutists over Phorty), JOS (Jumpers over Seventy), and even JON (Jumpers over Ninety). While your friends are living it up playing shuffleboard you'll be ripping through the sky!!
Well-intended humor in skydiving is an absolute necessity! If you're ready to crack some jokes and get to flying, book your skydive now!!