Want to make cents (see what we did there?) of how to budget for your first skydive? Well, you're in the right spot. We get it. The cost of a skydive is by no means cheap and, trust us, it's for good reason (we'll cover those details a little later, though).
First off, we want you to know: just because a skydive is on the pricier end of the spectrum doesn't mean you have to forgo your skydiving dream. Even if you're ballin' on a budget, we can show you how to garner the funds to take that skydiving fantasy from the world of possibility and into the realm of reality!
Buckle up, dear reader, here's a crash course on how to budget for your first skydive.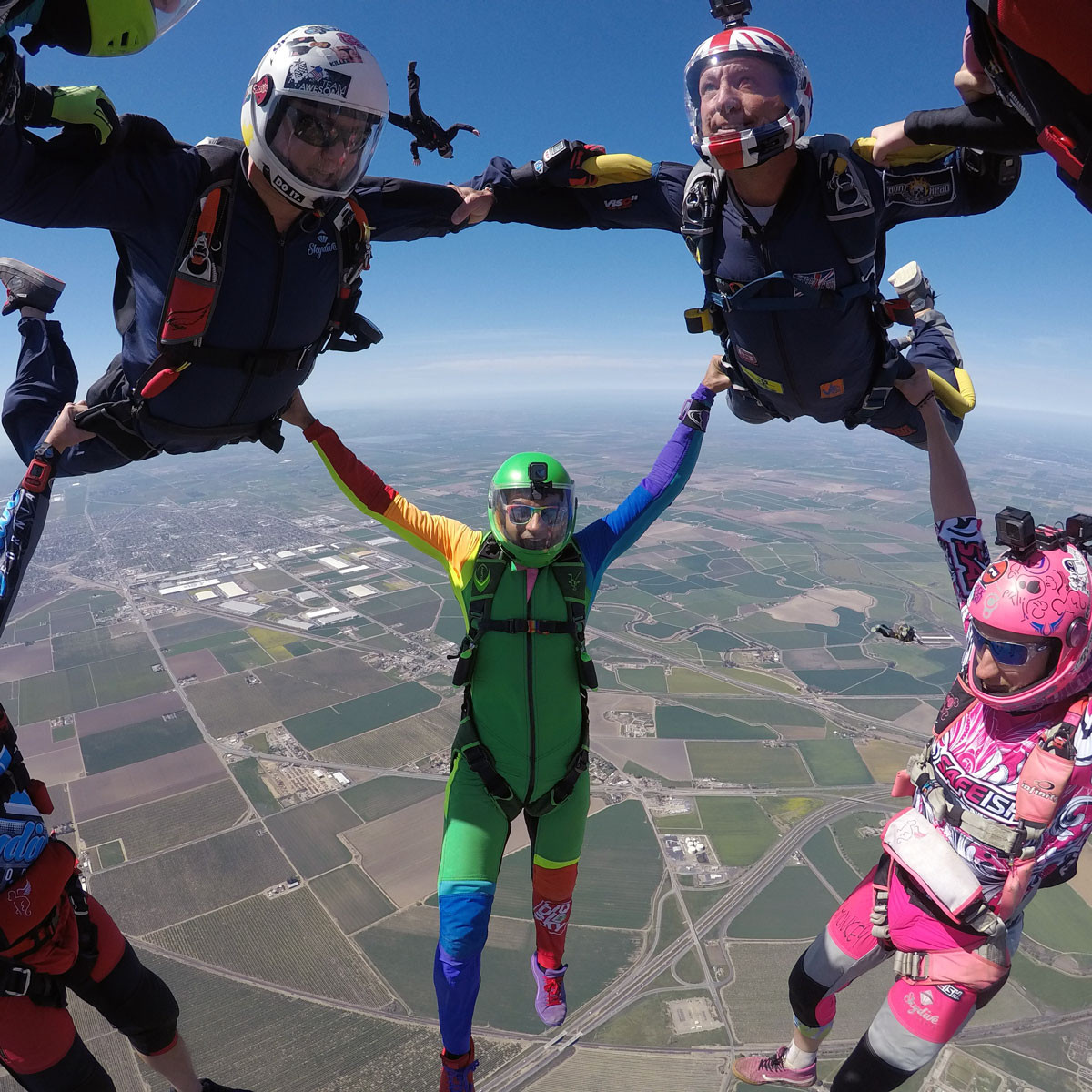 How Much Does It Cost To Skydive?
The first step to budgeting for your first skydive is figuring out how much skydiving will cost.
At Skydive California, we have a few different first time skydiving options available:
On Fridays, we offer a weekday special of $199 for a tandem skydive from 13,000 feet. 
On Saturdays and Sundays, the typical rate of a tandem skydive from 13,000 feet is $229. 
If you've got a craving for a little extra altitude, you can secure a 15,000 foot tandem before 11:00 a.m. for $299. 
If you'd like to capture the magic of your first skydive on film, we also offer video and photo packages ranging from $100-$130. (Pro Tip: get the video.)
If you have a group that wants to jump, book together! Groups of 5 or more get a $10 discount on each skydive. If your group is more than 10 people deep – get in touch!
There is sometimes a bit of sticker shock that goes along with seeing skydiving prices, so we think it's important for you to understand exactly what you are budgeting for.
Why Is Skydiving So Expensive?
Skydiving isn't a run-of-the-mill activity. It requires reliable air power, meticulously maintained equipment, and professional instructors. The costs related to each of the aforementioned are considerable and ceaseless. If the cost of a skydive seems too good to be true, it probably is!
Ways To Save
Whether you are looking to budget for your first skydive or aiming to save enough to pursue that skydiving license. Here are a few surefire ways to pinch those pennies!
Budgeting, in part, is about relocating discretionary income (aka fun money). If you take a look at the amount of money you spend weekly on take-out, evening drinks, or that daily cup of coffee, you might just find the funds you need. For example, cutting back on those fancy café coffees before work could save you over $100 in just a month.
Instead of manually tracking every dime you spend, a budgeting app can link with your bank account or credit cards to record your transactions and total expenses by category. After reviewing where your money goes, you can determine which expenditures can be curtailed in favor of saving up for skydiving.
What if you could make extra cash just from cleaning out unwanted items in your home? Small in-house e-commerce operations are taking off! Whether you are selling clothes, home goods, or electronics, online marketplaces can be a great way to de-clutter your life and make some extra cash to put toward skydiving!
Review Recurring Subscriptions
Being able to afford skydiving might be as simple as letting that television subscription or music streaming service go, even if it's just for a little while. Even though it seems like a seemingly insignificant change to make, when combined with the two above, the result is an increase in discretionary income and a step toward your first skydive.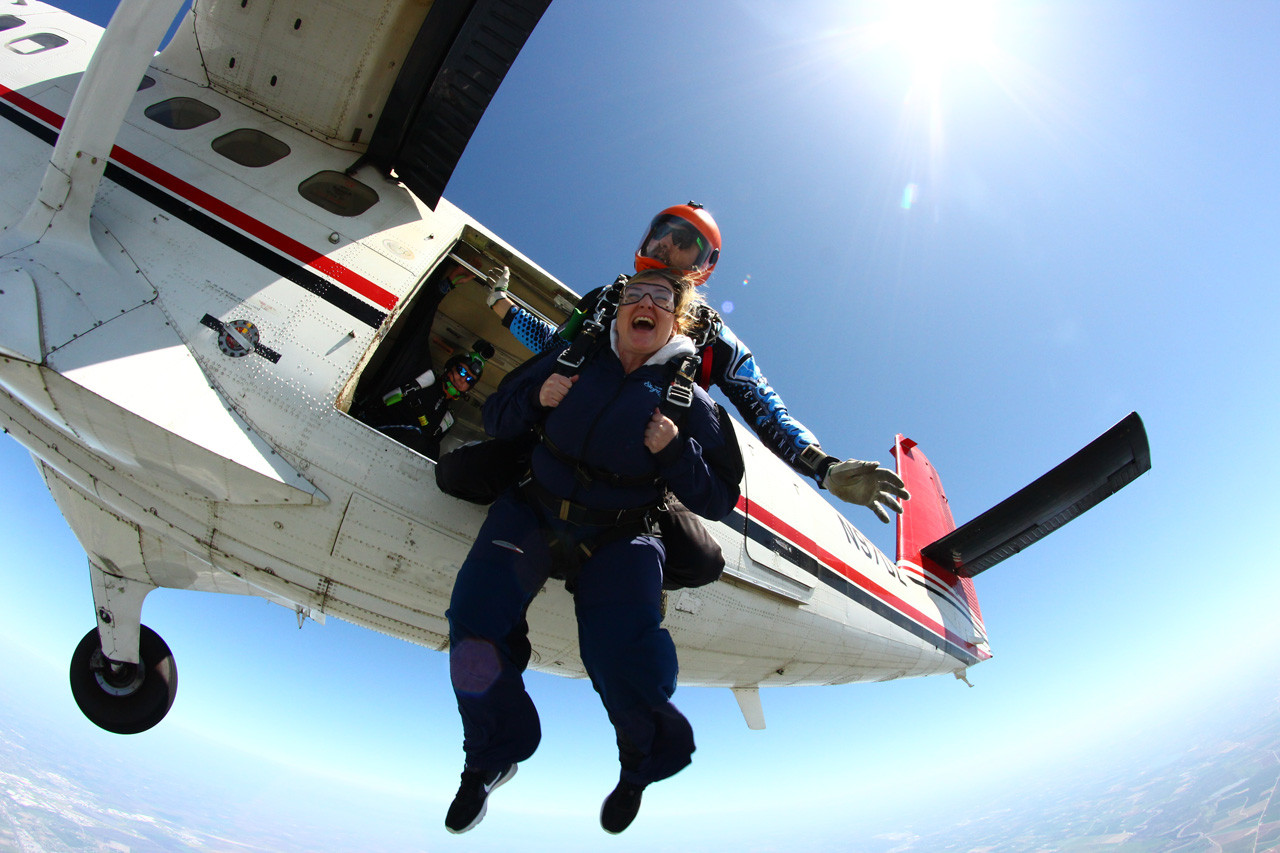 Skydiving Gift Certificates
When money is the obstacle between the ground and the sky, consider a skydiving gift certificate.
Whether you want one and are ready to drop a hint to your crew, or you want to give one to someone who is bursting at the seams to fly – we've got you covered. Our gift certificates can be issued in any amount and can be used toward tandem jumps and skydiving lessons. Plus, gift certificates purchased before 5 p.m. PST can be e-delivered on the same day. Boom! Last-minute gift-giving achievable: unlocked.
And with our gorgeous California blue skies, a gift certificate is not just for the holiday season. (Although, tick tock – December is on the horizon!)
Experts agree: money spent on experiences is money well spent! Let's get you ready for your first skydive. Call or click to schedule your first jump today!