Who We Are at Skydive California
Skydiving dropzones have a lot in common. Right? Everybody has a plane, some parachutes, and some people. It might be easy to make the mistake of thinking that — well — all dropzones are the same.
We're here to tell you: That ain't the case.
Even in the busy skies of NorCal, every skydiving dropzone has a very different flavor. We're here to tell you a little about what ours is like.
We are fresh and fun.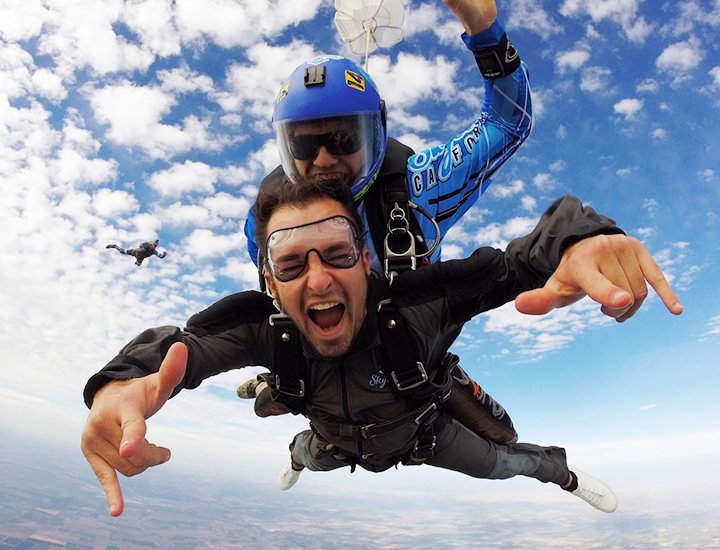 Skydive California burst out onto the Northern California skydiving scene a little over three years ago, uniting some of the top talent in the skydiving world in a facility that's as safety-minded as it is young and fun. That's a pretty magical combination, and it's darned unique, too! Here at Skydive California in the Bay Area, we've made a mission of setting ourselves apart, and of freshening up the skydiving scene with our total exuberance for the sport.
That said: We're certainly not young and reckless. In fact, we're a member of the United States Parachute Association, cleaving to each of the high standards that membership sets and every single one of our instructors have undergone the most rigorous training available. We take immense pride in that.
We are passionate skydivers.
When our owner, Aaron Oehrle-Steele, founded Skydive California, he didn't do it to fill a swimming pool with gold coins. He did it because skydiving has been the driving force of his life since age 18 (when his parents gifted him with AFF training), and he wanted to found a place where the sport came first; where he could focus on teaching people how to skydive in the best possible way, on helping skydivers progress from baby birds to badasses, on hiring staff that shared that passion and on continually reinvesting dropzone resources to optimize that shared experience. Skydive California started as a home for our community and it remains so today. Our jumpers are our family.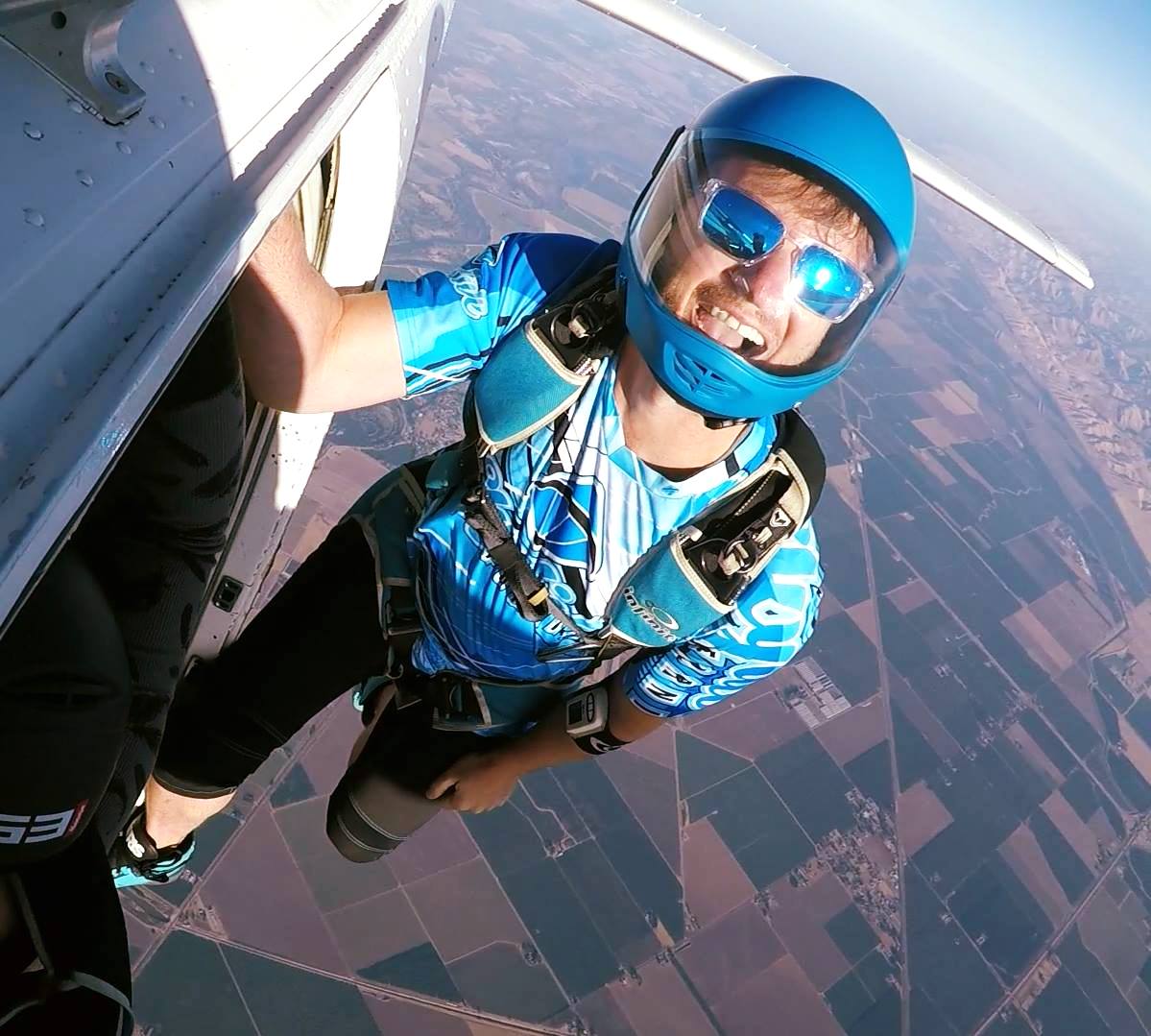 Oh, and: People have noticed. We won Blue Skies Magazine's Honorable Mention for Best Medium-Sized Dropzone 2017, and Aaron was named Best Dropzone Operator that same year. We're in it to win it, y'all, and when we do, you do.
We are people.
We love people. We love the community that calls our dropzone home, we love our veterans, we love our team, and we love meeting the excited new folks who constantly bound through our door. We love answering questions about the sport, the equipment, the airplane, the procedures, our own experiences and — honestly — anything else that comes up. We're open books over here because open books make the best buddies.
At Skydive California, we want you to come as you are. You'll be welcomed as part of the community the minute your shadow darkens our hangar door, whether you're a diehard shredder, a first time tandem student shivering in your oh-so-excited boots, or a passer-by who just decided to grab a lawn chair and to check out the scene.
…We're also dog people.
Dogs are rarely welcome on dropzones, but we love dogs. Go ahead and bring Rufus, as long as he's a good boy and he's always on a leash and picked up after.
Where is Skydive California?
We're easy to get to.
We're about 15 minutes outside downtown Tracy. If you don't want to make the drive, don't worry — on Fridays and Saturdays, we'll drive! We'll pick you up from Fisherman's Wharf in an air-conditioned van at 10 AM and serve refreshments to smooth the ride, depositing your freshly-jumped self back there at about 3 PM. We're the only Bay Area skydiving center that offers that service. We do it because we love making your life easier and more fun. Seriously. We do.
Can we prove it to you? We'd love to. Drop us a line today and we'll show you why our slice of sky is the friendliest in Northern California. We're looking forward to welcoming you into the extended family!