AFF Instructor Extraordinaire!
Cristin Brown (CB) is a super passionate AFF instructor and camera flyer, and in the 'real world' she is a yoga instructor as well! She has been with Skydive California a little over a year and has been referred to as a "breath of positive fresh air." Let's settle down, take a breath, and learn a little bit about this phenomenal member of the Skydive California team.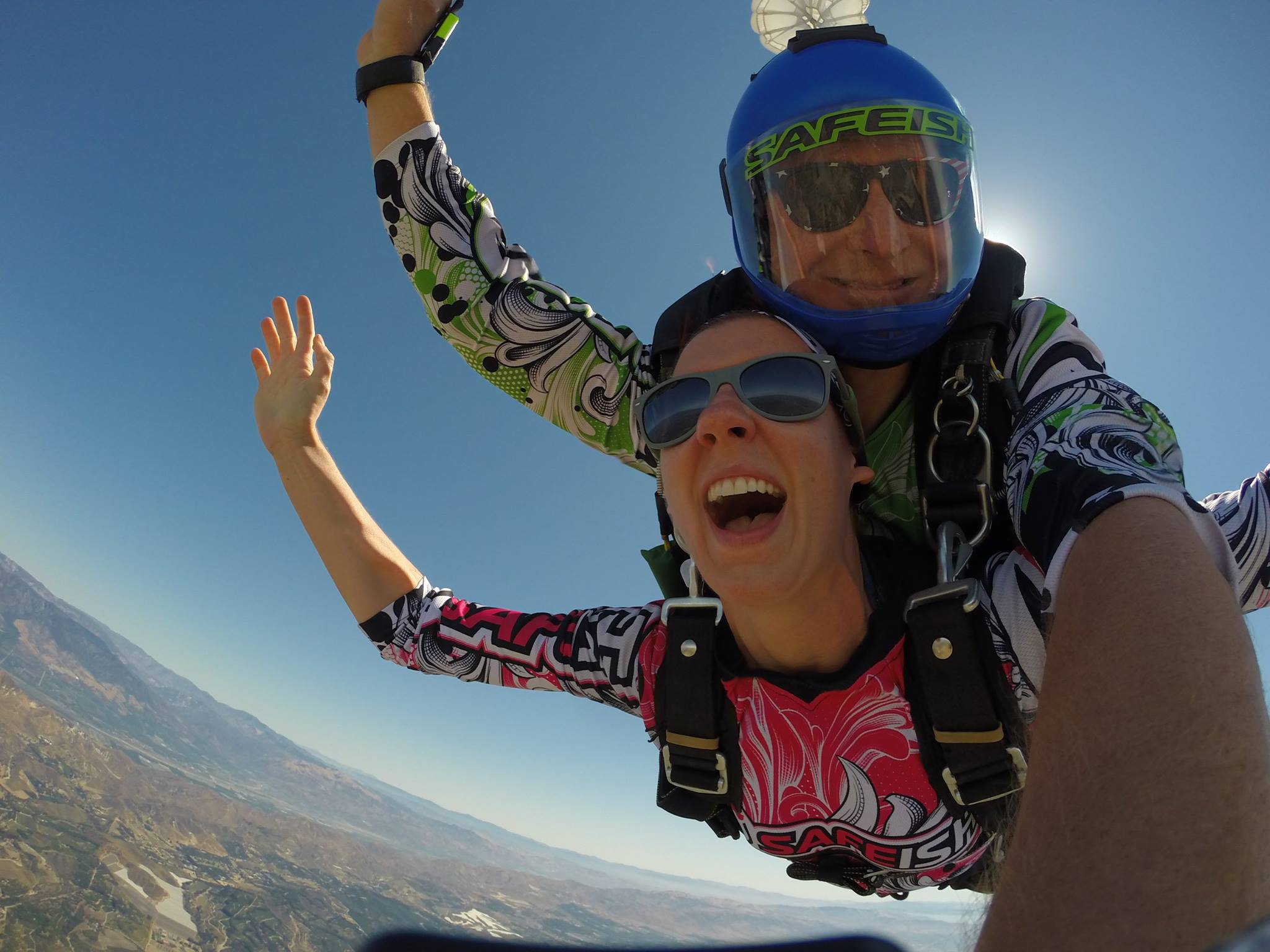 As far as growing up goes, while CB spent her childhood in chilly Euclid, Ohio, she did her "growing up/becoming an adult" in New York City where she lived for seven years after college. Before actually jumping, there were no early indicators she would become a skydiver. There weren't any dreams of flight or a wild streak. CB grew up studying dance, and in fact, went to school for it. She gained employment as a yoga teacher and really didn't have any interest in skydiving. She says "I was totally cool being firmly planted on the ground. The wildest thing I did growing up was being a goth for about 6 years. I laugh a little thinking about being a skydiver because I distinctly remember thinking "those people are insane and I have absolutely no desire to ever do that."
Though, it seems something changed. After all, Cristin has been jumping for the last six years! So how did she actually end up with her feet in the air rather than on the ground? Cristin completed her first tandem skydive Memorial Day weekend of 2012 with Graham Dickinson. Recounting the event, Cristin says:
" I was kind of like, no big deal, on the ground, because I didn't have skydiving built up in my head because I had never wanted to do it. We just spent the plane ride up talking about yoga. When the door opened at altitude though, it got real. Those 10 seconds getting off the bench and in the door and the exit count… and then arching out of the plane… What a blissful moment! It was the ultimate surrender. I laughed the whole way down, and then the canopy opened, and I laughed for another minute and then made Graham laugh with me, and it was just awesome. Not the overused awesome, I mean truly, life-changingly AWESOME. He told me I should sign up for AFF and become a skydiver when we landed."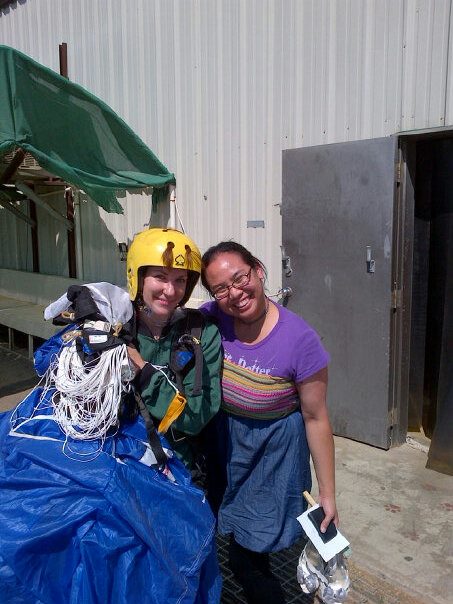 How did she end up learning to skydive? Cristin says:
"I did a total of 4 tandems before I stubbornly signed up for AFF. It was after one of the skydivers I knew said I would never do it. I'm pretty sure it was reverse psychology. I had already made friends with Graham, the first TI who took me, and his friends, so I was starting to feel part of the skydiving community. When all of my new friends left for the winter, my friend Mark was one of the only ones left. He is 100% the reason that I continued jumping and that I am where I am today. He coached me, he helped me find and purchase all of my first gear, helped me learn to pack and get my first job on the packing mat, and in the middle of all that, we started dating. He's my partner and we've been together for the last 5 years."
A lot can change in six years, but Cristin feels that what appealed to her at the beginning of her skydiving career is still what keeps her loving this sport:
"I think that what appealed to me at the beginning was that skydiving is ridiculously fun and the people who do it are the most giving, beautiful, accepting, open, intense, and fun people I have ever met. Unconditionally accepting. It hasn't really changed. I can get too intense with myself being a perfectionist with the working side (did I get the best shot for the customer that I could?, did I communicate the most effectively with the student?) but all it takes is a fun jump or two to remind me that we are a special group of people and that falling really fast through the sky is pretty darn cool."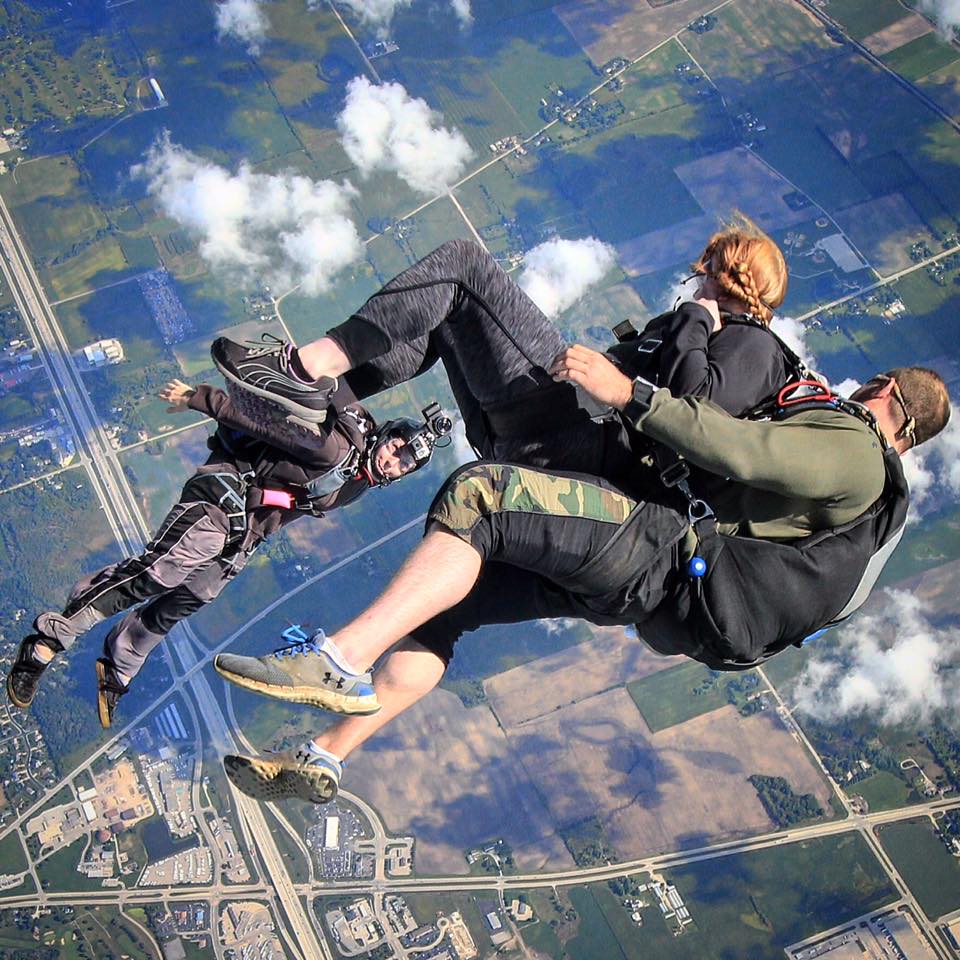 As far as joining the team at Skydive California goes, word of mouth reached her and she heard awesome things about the dropzone and the owner Aaron. Several of her friends and already made Skydive California their home. While her friends were enjoying the California sun, she was working in Milwaukee for the season. When she moved back to Tracy, she came to the dropzone to jump. Well, one day, they happened to need a little extra help and Cristin was there to assist! It seems she was just the right fit, and the rest is history.
Cristin's favorite part about being an AFF instructor is "Seeing students succeed when they have been struggling and struggling and then, there is the a-ha moment and everything falls into place. It warms my heart when I see students who have gotten their A-License's continue to show up every weekend and become one more member of our community. " As for being a videographer, Cristin enjoys getting to share in the experience of someone's first jump. She says "It was so life-changing for me, so I love that there is the potential of being around for the start of someone's journey."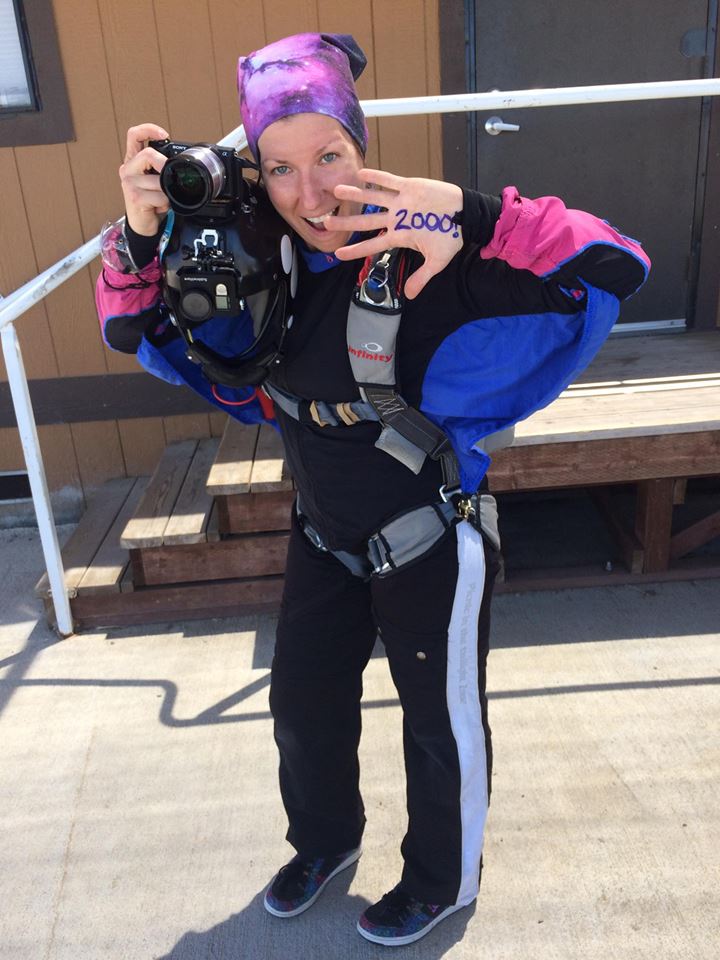 Cristin's other passion is yoga. She has been practicing for 14 years and has been teaching for 13. She feels there is plenty that she brings from her yoga practice to the sky.
"Skydiving is yoga! It's one of the most intensely in-the-moment activities out there and is a moving meditation, just like yoga. Yoga helps so much with making the arch position more attainable and being able to isolate body parts and move exactly what I want to move. It also helps speed up recovery time if I do something silly like hurt my knee tripping over my shoelace walking in from a jump (true story)."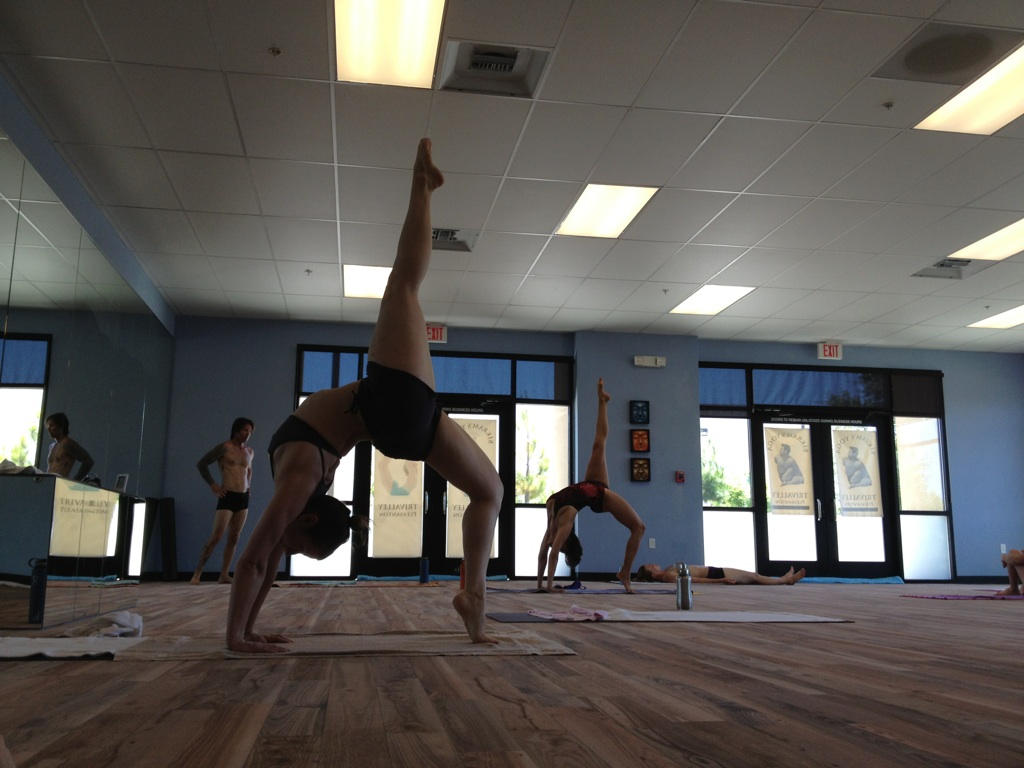 This asset to the Skydive California team with the ability to spread zen to everyone nearby says her life's motto is "Your focus determines your reality."
With such awesome sentiments as that, who wouldn't want to stop by and meet Cristin!