California Skydiving Cost
Traversing the internet to discover the cost of a skydive, you will inevitably find a price spread nearly as diverse as the California landscape. What accounts for the differences? For that matter, what are the differences? Well, we are here to tell you!
How Much Does It Cost to Go Tandem Skydiving at Skydive California?
At Skydive California, you can go on a tandem skydive from 13,000 ft for $229. Video & Stills at Skydive California cost $130.
Why Skydive in California?
1. Gas prices and the cost of living may be sky high, but the cost of a tandem skydive isn't!
While just about everything else has a pretty steep price tag here in California, the cost of a tandem skydive is nearly the same as the rest of the country, around $250 for the skydive and $125-$175 for video and stills. Honestly, if you are going to run a top-notch facility, it is going to be expensive no matter where you go. That means the cost of a tandem at drop zone here in sunny California is the same as the middle of a dusty field somewhere in the Midwest. (Except, we bet you'd rather be here than there!)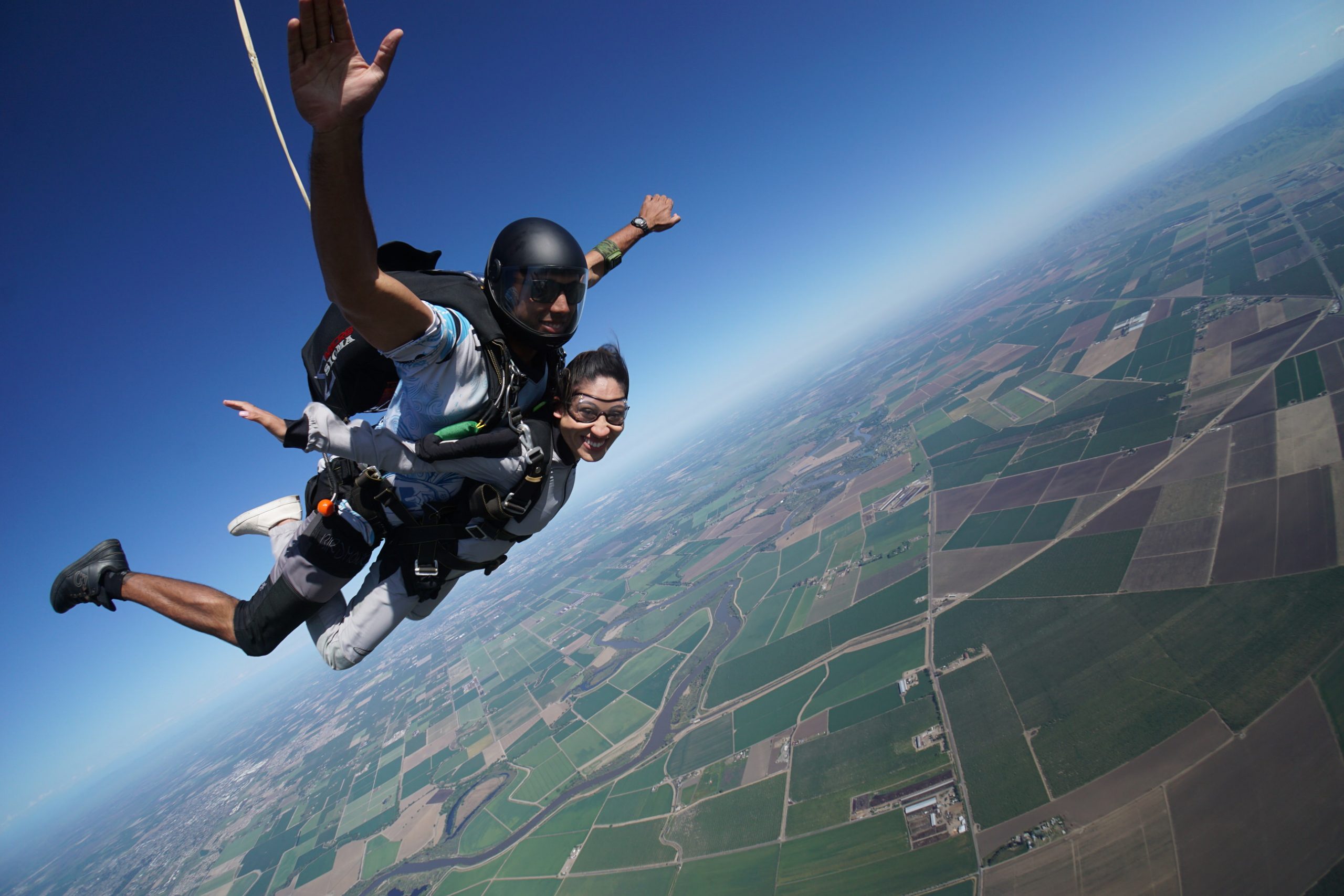 2. Consider Equipment Quality
Now, this is a big one! Quality gear can mean the difference between an easy, pillowy parachute opening paired perfectly with a gentle landing and a shocking, swift jolt and a bit of a bumpy butt-bruising landing. Here at Skydive California, we use quality gear for our tandem skydives, but we keep our prices right in line with the industry standard.
3. Don't Let Sticker Shock Turn You Off
There may be a Groupon floating around that promises a significantly lower price, but hold off on springing for what appears to be a sweet deal for just a second while we fill you in on some industry secrets. Often, if you take a peek at the fine print, you will see when they finish adding taxes and various add-on modules the price will come right back up to meet the cost of a skydive at dropzones that do not use a third party booking service. Additionally, steep price cuts can be indicative of cutting corners elsewhere. Remember how we mentioned that a drop zone is a pretty expensive venture to operate because of costs associated with plane maintenance, purchase and upkeep of equipment, and staffing skilled, licensed professionals? Well, low price, high volume drop zones end up skimping and may not be able to be as attentive to those elements. A skydive probably isn't the time to try and skimp, at least we don't think so!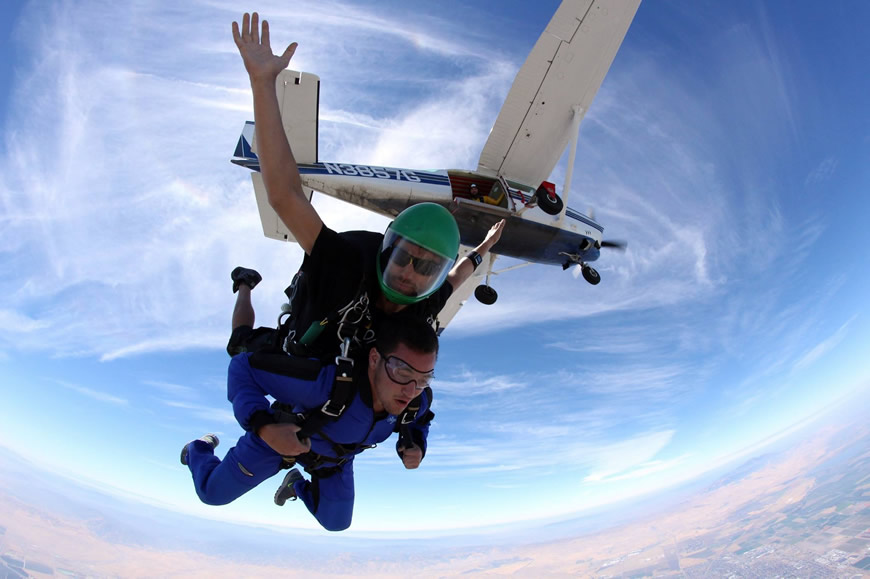 4. You Can't Beat Skydiving in California!
Since skydiving here on the west coast doesn't cost more than the rest of the country, it only makes sense to take advantage of what you have right at home! Not to mention, you can make a trip of it! Especially, if you choose to make a skydive with us here at Skydive California in Tracy, near the Bay Area, (which we hope you do!) You see, there's quite a bit to do right here in Tracy.
After your skydive, take some time to take a trip to one of the many wineries or the local brewery. We guarantee the first sip of something a little strong after a skydive will make for the best drink you have had in your life! Additionally, Tracy is also home to a thriving arts and entertainment scene. So, you can even make a night of it and take a trip to enjoy downtown.