How Much Does it Cost to Go Skydiving?
Ready to go skydiving for the first time? Awesome! You're probably wondering how much does skydiving cost. As you might imagine, there are a lot of factors that influence the cost of a skydive, including whether or not you have a reservation, if you bring along a discount of some kind and if you decide to go skydiving with a group.
The Average Cost of a Skydive
In the USA, the average price of a skydive hovers around $250. That buys you a tandem jump out of an aircraft, attached to a highly experienced, rated and certified instructor via skydiving equipment that keeps you and your new best friend together for the entire experience. That might seem steep at first, but when you consider that this truly is the experience of a lifetime and you want it to be as safe as possible — well, it starts to make more sense. Right?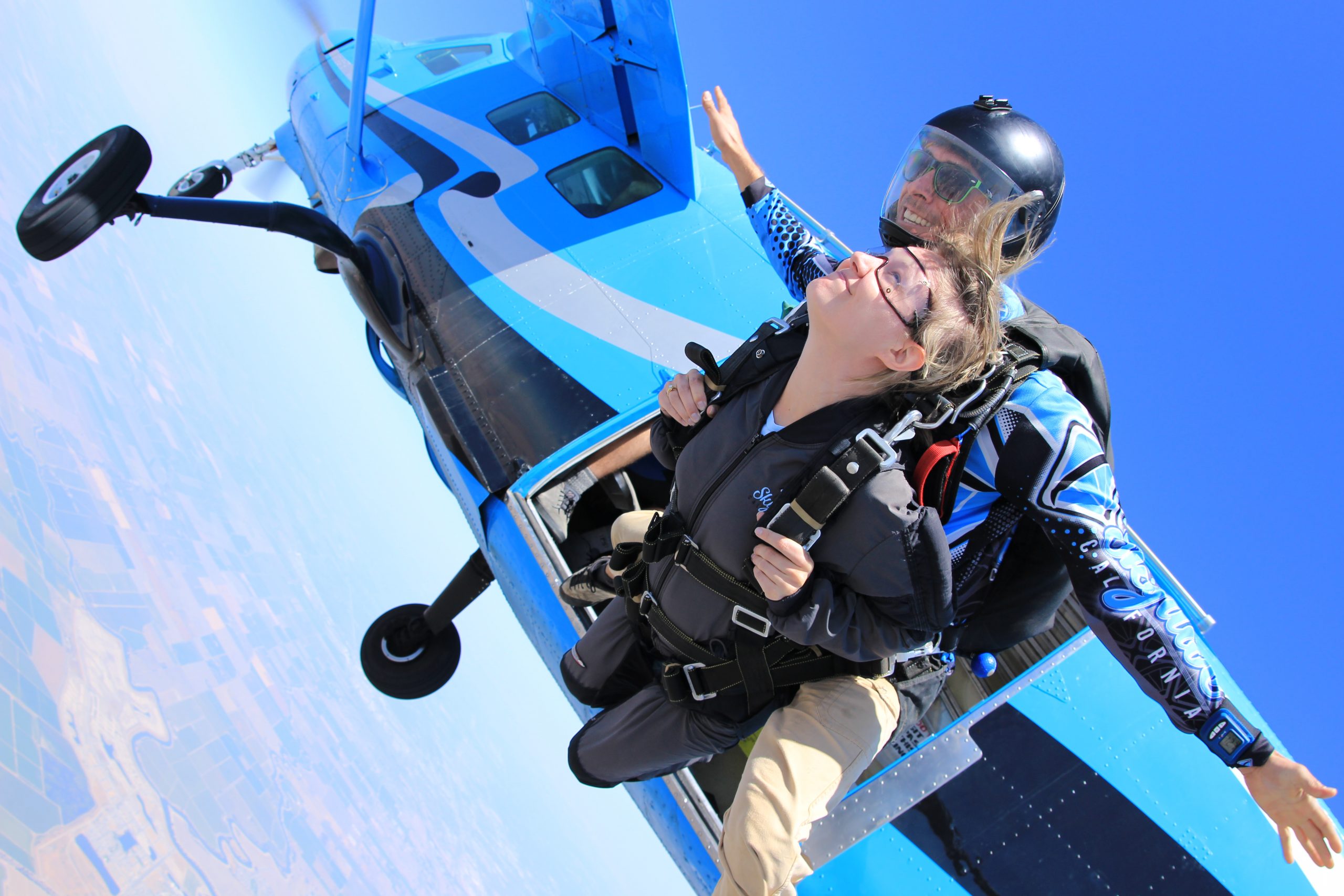 What's Included in the Price of a Skydive?
Let's get down to the specifics of what's included in that skydiving price, shall we? When you pay for a tandem skydive, here's what you can expect:
A highly experienced tandem skydiving instructor to accompany, instruct (and counsel!) you through the entire experience

A brief training session, during which you'll learn about the procedures of the skydive, about your responsibilities as a tandem student and about what you can expect during and from the experience

The use of all the skydiving equipment necessary for your jump (i.e. your harness, a jumpsuit, a pair of goggles)

A beautiful ride

way

up over the Bay Area in our skydiving airplane

Approximately 60 seconds in blissful freefall

Somewhere in the vicinity of 5-6 minutes of parachute flight
Awesomely, all those bullet points add up to far more than the sum of their parts. Check out our info and rates for the details. (Spoiler: Our prices are below the national average! If you're looking for skydiving near San Francisco, you'll be happy about that.)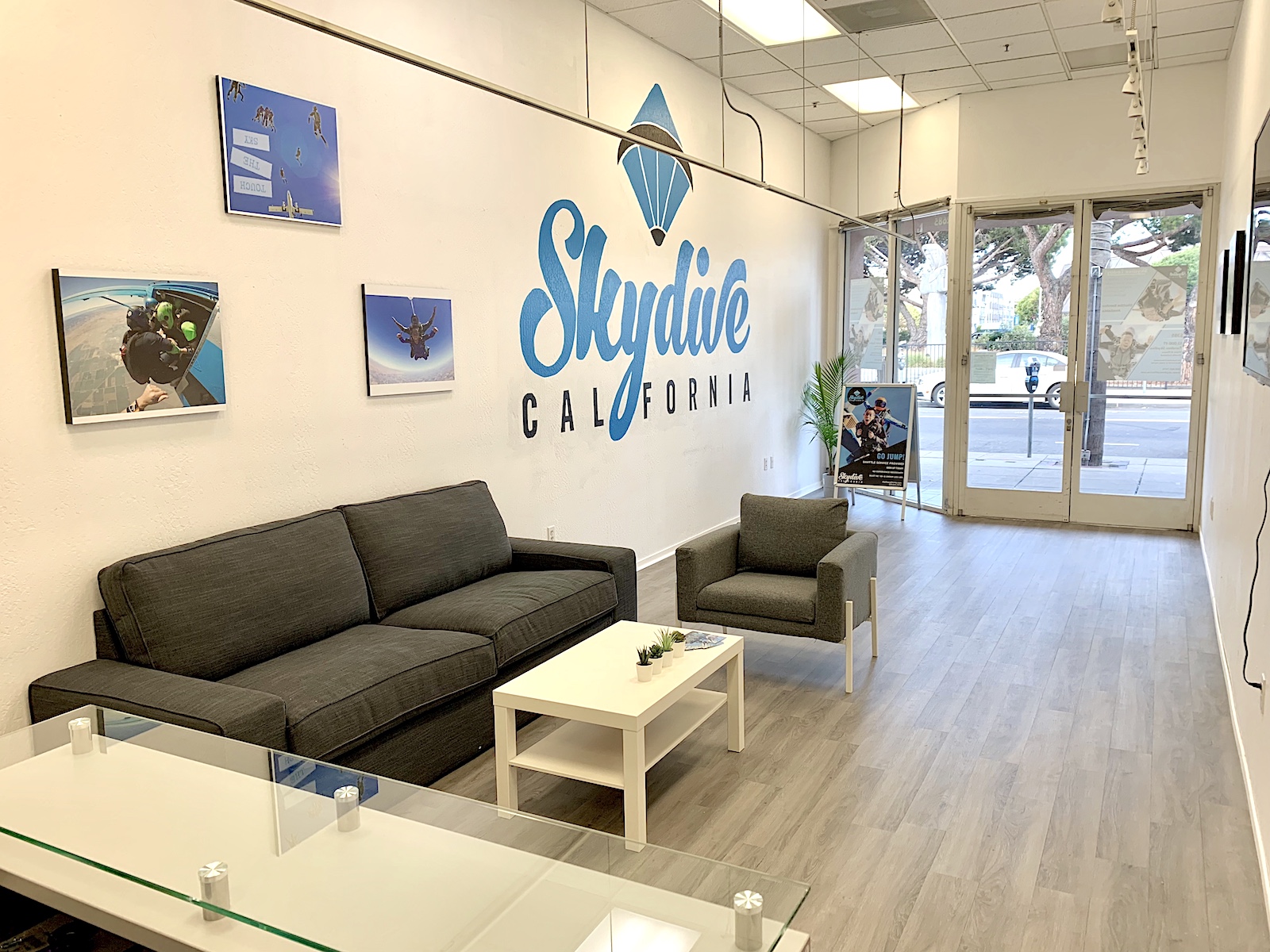 You might be wondering: If that's what you can reasonably expect from any given skydiving dropzone, what do we add to the mix at Skydive California? That's easy: heart. We're a United States Parachute Association member dropzone, which means we happily hold to the highest standards in the industry, and we do all that heavy lifting with a great big smile. We love to skydive from the tips of our freefallin' noses to the tips of our freefallin' toeses, and it shows in our general sparkle.
About the Optional Costs of a Skydive
As luck would have it, you can upgrade your jump to include a skydiving photo and video package. Sure, it's a little more dough, but trust us — you want that! With one of our packages, you'll walk away from your first-time skydiving tandem with a huge smile on your face and a bunch of high-quality footage of your jump to capture your once in a lifetime skydiving adventure. Plus, you'll be able to easily share it with family and friends on Facebook, YouTube, and your other social networks.
So what do you say? Are you ready to skydive? Book your skydive today! We can't wait to meet you.