What to Know Before Booking a Skydive
There are several reasons to begin looking into tandem skydiving. Maybe you realized a tandem skydive would make the perfect gift; or perhaps, you have felt a lingering twinge of longing since you heard a friend mention the skydive they made a few years back; or it is possible you even saw a Facebook ad for a drop zone near you. Regardless of the motivation for pursuing more information about skydiving, you are finally getting serious about turning thought into action and making a skydive happen. Though, honestly, you aren't really sure where to begin when looking to book a skydive. Well, look no further.
We are here to help with the top five things tandem students should know before they book a tandem skydive!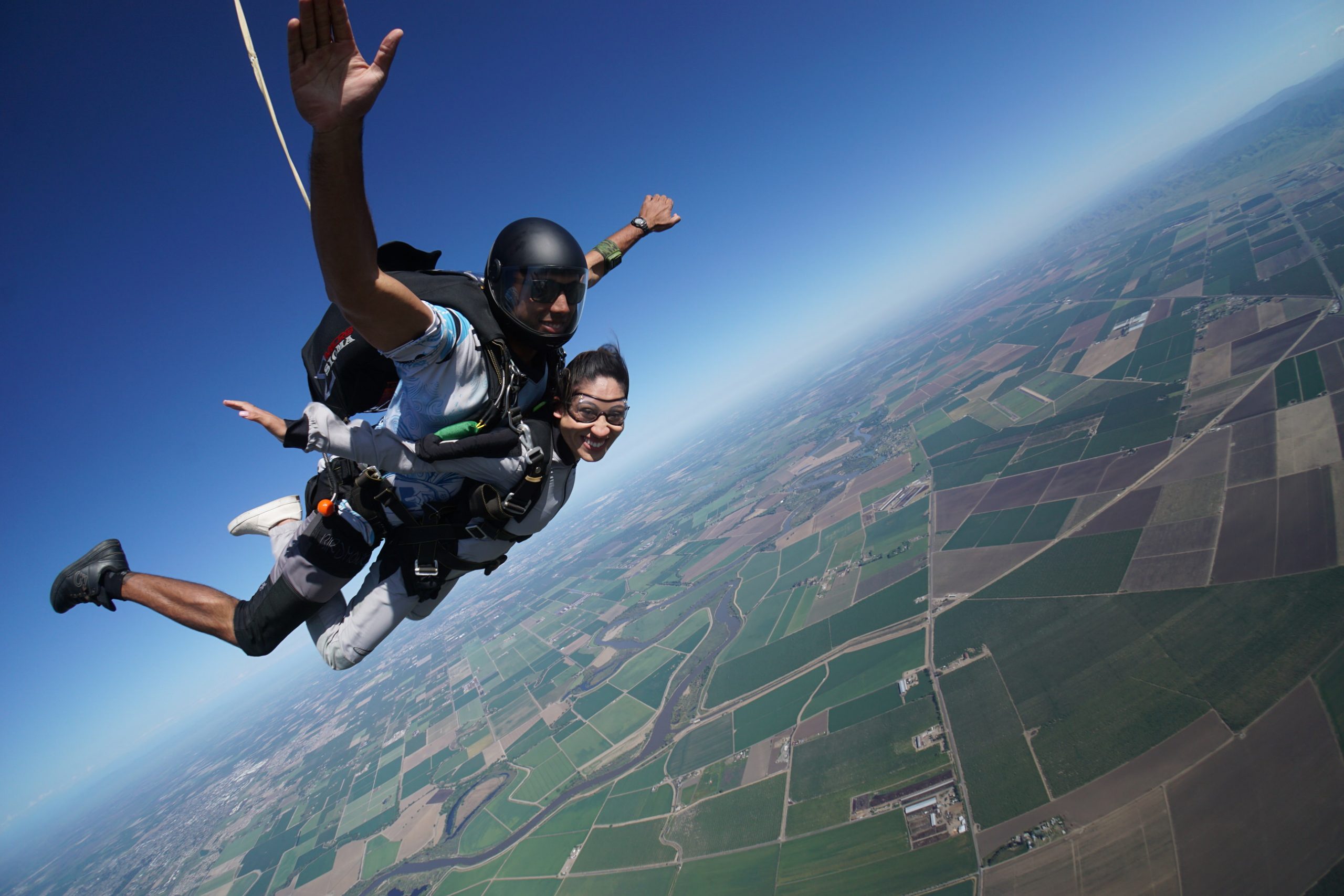 1. PRICE SHOULD NOT BE THE SELLING POINT
Look, we know everyone loves a bargain. We love them too. We frequent thrift stores, we haggle, and we search high and low to make sure we are getting the best deal. Though, when it comes to booking a skydive, the price should not be the main selling point. Once more, we repeat, please do not book a skydive solely on price! To bring things into focus, consider if you needed to have a medical procedure done: you wouldn't select a surgeon or schedule a surgery based on price, would you? An activity like skydiving should be no different. Often, you get what you pay for.
A skydive is a once in a lifetime experience. If you notice that the price a particular drop zone is offering for a skydive seems much lower than the others in the area, and it seems too good to be true, well it probably is.  Often what you will find is that in order to compete in price wars and to steeply drop the price of a skydive, corners are cut. These 'cut corners' mean things like proper gear maintenance may begin to slip to subpar standards and even that aircraft maintenance could begin to fall by the wayside. Truly, price wars only serve to diminish the quality of the product you receive. When it comes to a skydive, you do not want that to be the case.
2. YOU'LL WANT TO RIDE IN STYLE
It is important to consider what aircraft the drop zone is flying.  At Skydive California, the primary jump plane is a Caravan. The Caravan is a top-notch aircraft that can get you to a higher altitude in less time than the typical jump plane, a Cessna 182. The Caravan is also a bit bigger, so if you are into roomy rides to altitude, it is the plane for you!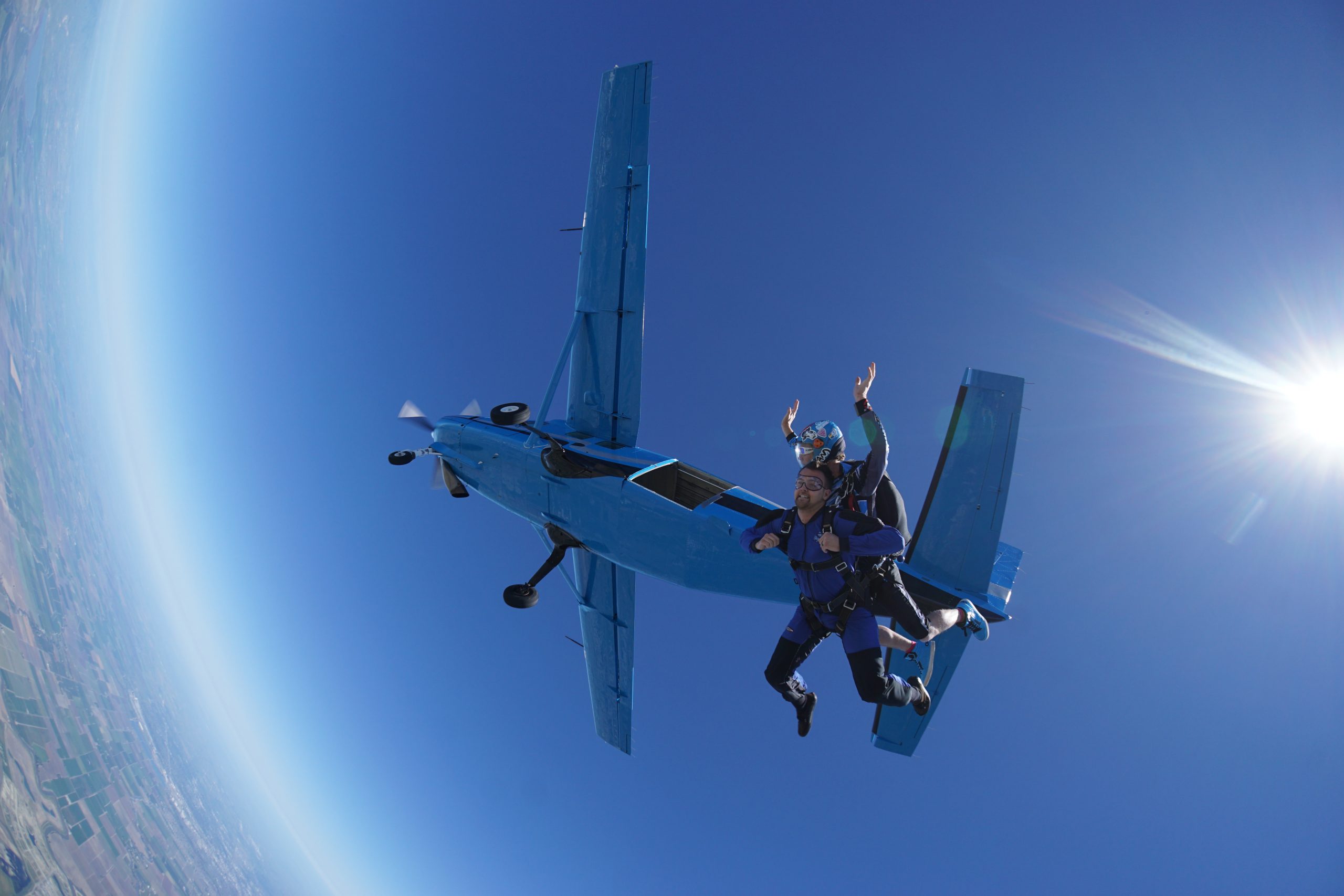 3. THE SKY IS THE LIMIT
While we are talking about altitude, the height from which you will skydive is definitely a factor to consider. Skydive California typically skydives from an altitude of over 13,000 feet. The majority of drop zones in the area only reach 10,500ft. What's the difference? Well, an extra 20 seconds of sweet, sweet freefall is the difference!
4. IT PAYS TO BE TOO "LEGIT"
You definitely want to make sure the drop zone you will be going to is legitimate drop zone. One of the easiest ways to determine a drop zone's legitimacy is whether they are a member of the United States Parachute Association. The United States Parachute Association is an organization that promotes safe skydiving through parachuting training, rating, and competition programs. Drop zones that are USPA Group Member skydiving centers have pledged to follow USPA Basic Safety Requirements and have instructors that have been licensed using USPA sanctioned credentials.
5. SMILE FOR THE CAMERA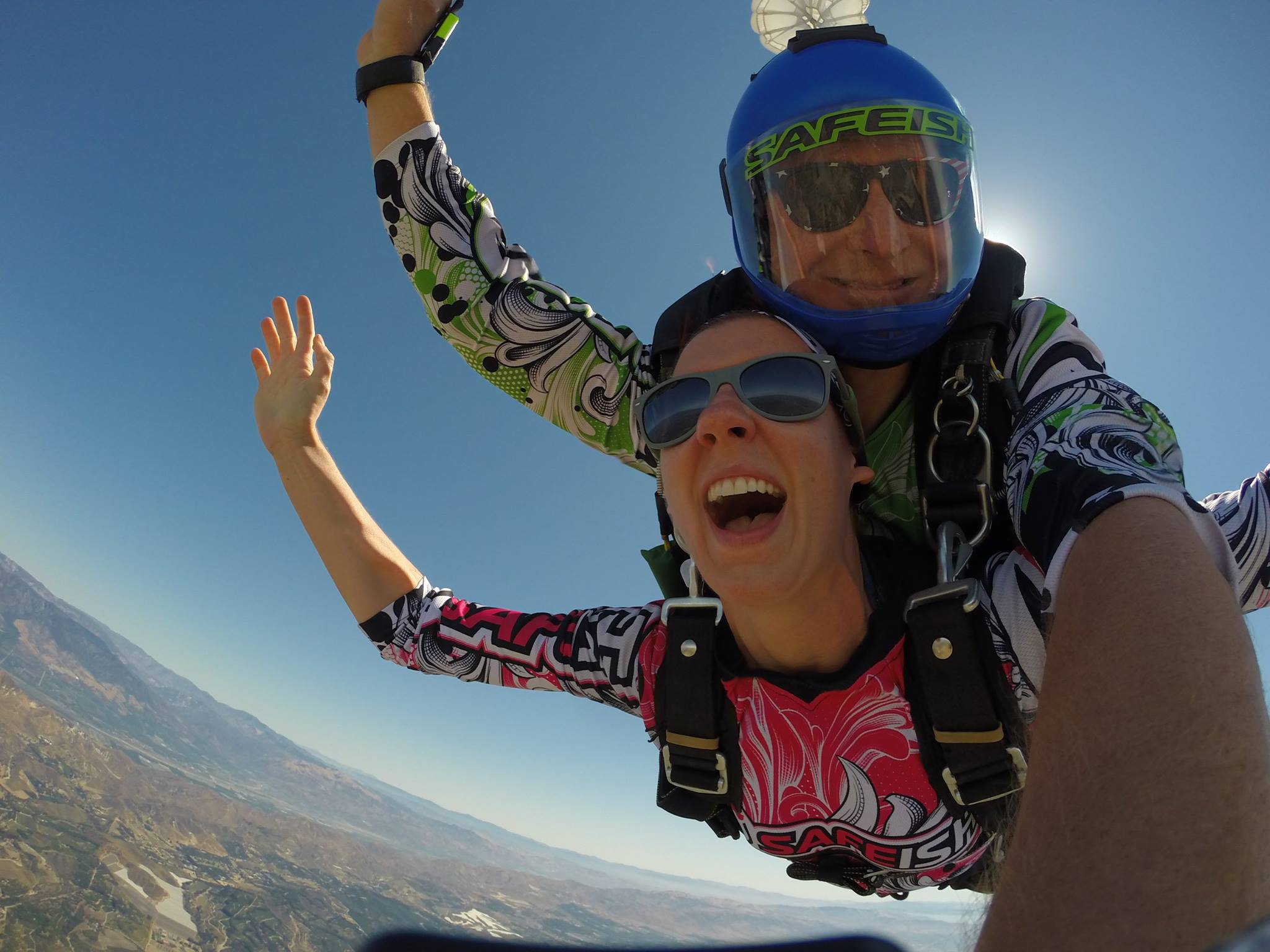 Especially if it is your first time, consider capturing this once-in-a-lifetime experience on film! Skydive California offers several video and photo options. They really up the ante because the images are not captured by a hand-cam on your instructor, but rather, they are captured by another jumper. That's right. Another jumper will join you on your skydive and capture the whole thing while you both fall at 120 mph. In and of itself, that is pretty impressive!
Now that you know the top five things to look for before booking a tandem skydive, why don't you check out Skydive California to see if we can help make your dream of making a jump a reality!?