Skydiving It's Natural to Feel Scared
Skydiving is, literally, a big leap to take and it's natural to feel scared. Here, we'll explain why you'll feel that way and how to overcome your fear of skydiving.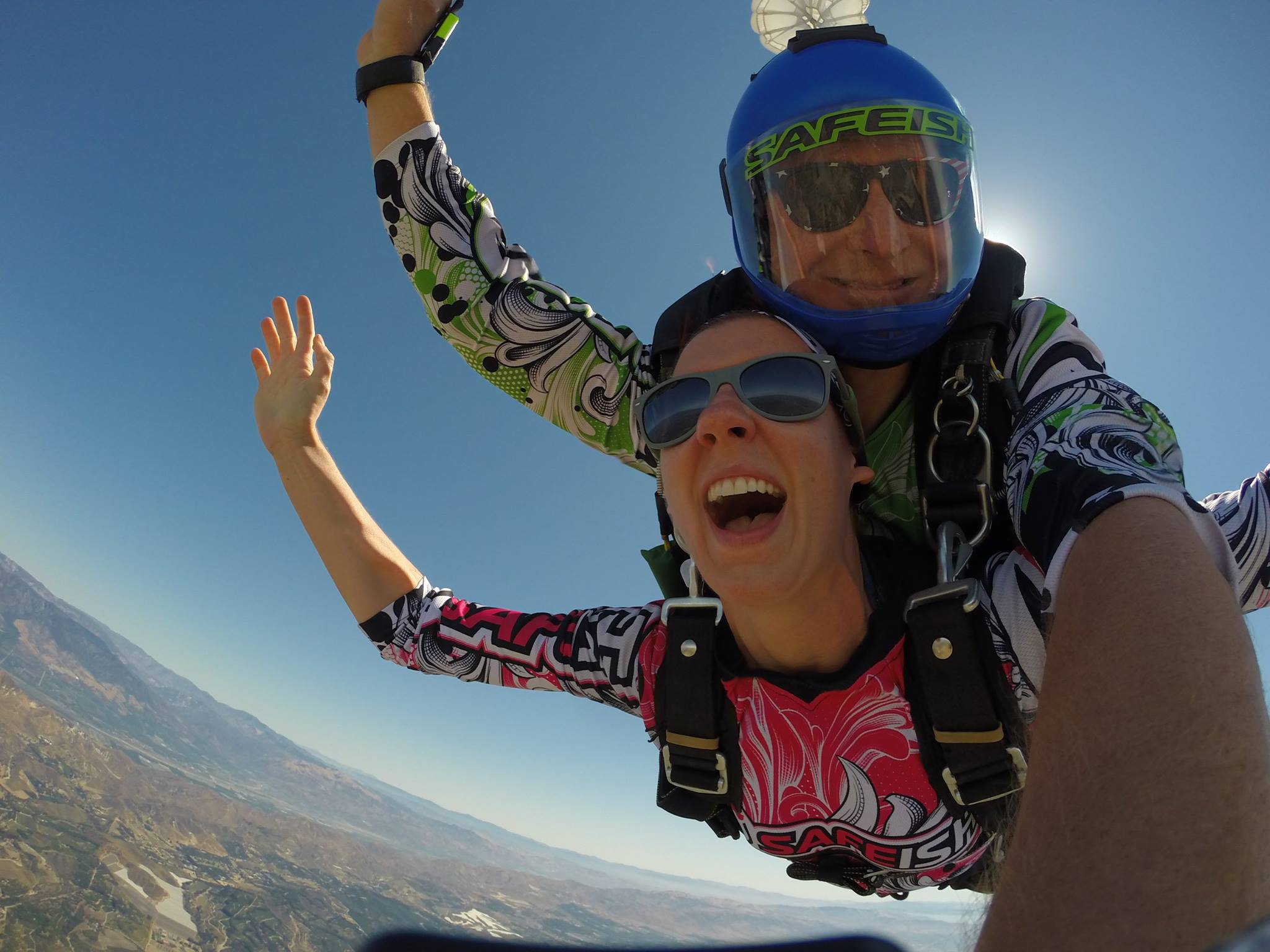 Before Your Jump
There's a lot to take in before your jump. From the moment you decide you're going to go skydiving, (scared or not!), your mind will be full of all of the possibilities. And it's impossible to know what to expect because, despite all of the information out there, you've never done it before, and new experiences can be inherently scary.
It's not just your own expectations that build on your fear. If you've told your friends and family about your plans to jump, they might tell you things like 'you're mad!'. But what do they know?!
On the day of your jump, you're likely to feel even more nervous. Your body's natural response to scary situations is known as a fight-or-flight response. This means your body prepares to fight the situation or run away, so you'll feel your adrenaline start to pump around your body.
You might even feel like you can't eat, but it's important that you do as it will help your body better manage that fight or flight response.
During Your Skydive
When the time comes for you to board the plane, you'll probably feel more nervous than ever. As soon as the airplane takes off, your senses are filled with all of the new experiences around you.
Your instructor will point out sights of interest out of the window. They'll show you their altimeter so you know what height you're at, and talk you through the jump once more.
There's usually a really jovial atmosphere in the airplane so it's difficult to think about your nerves too much. That said, no one can be blamed for getting quite scared in the door. As you sit there, about to jump, you'll feel things you're unlikely to have felt before.
As soon as you leave the door, however, you'll be amazed at the feeling of calm that washes over you. Skydiving feels much less like falling and much more like you're cushioned by the air. As you look out over blue skies and the views below, you'll wonder what you were ever scared of!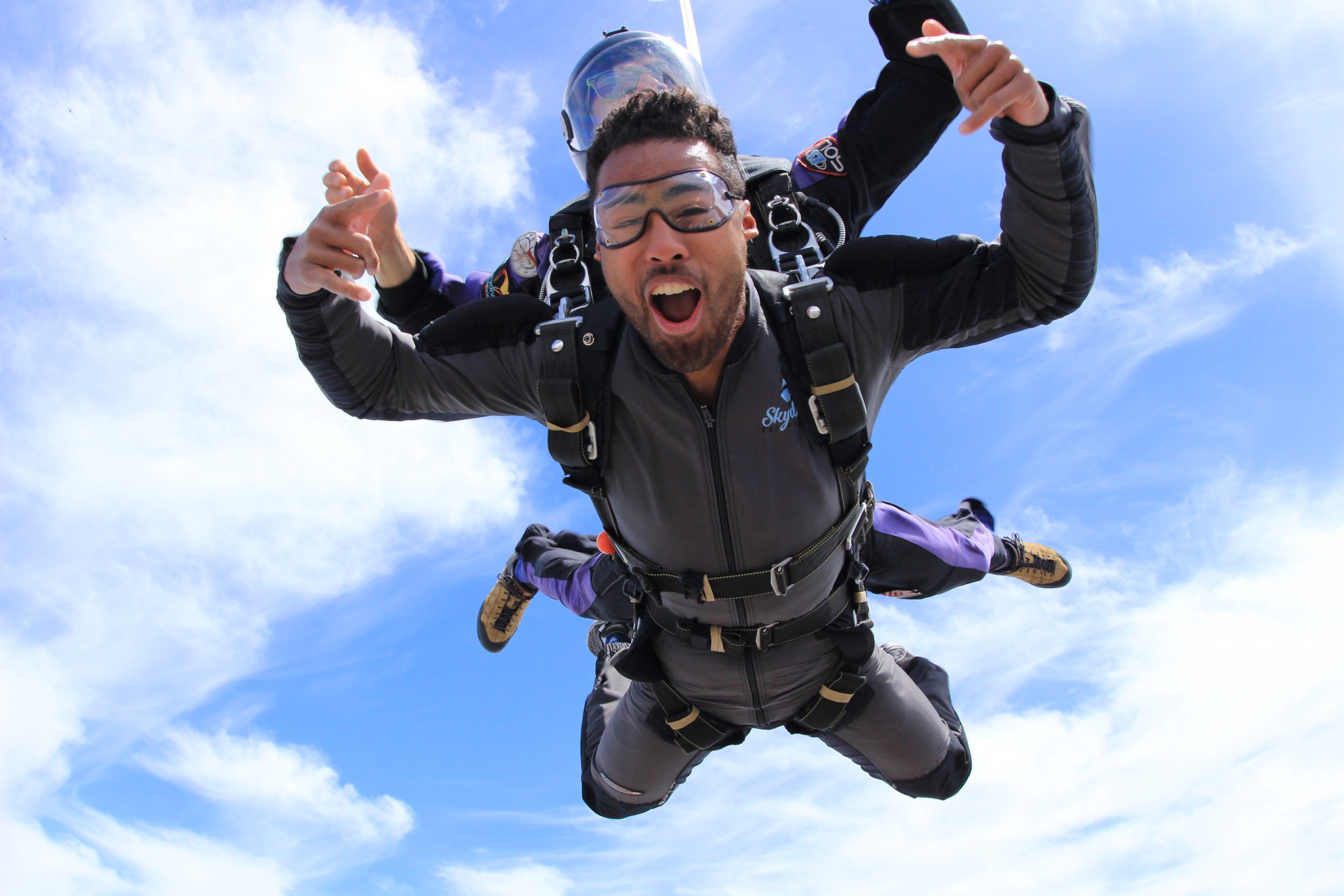 After Your Skydive
This is where you really start to reap the rewards of your jump! Having made a skydive, and done something that scares you, you'll feel really proud, gaining a sense of accomplishment we as adults don't often get to feel.
It's an empowering feeling. Once you go skydiving, fear no longer seems as big an obstacle to overcome and, you'll feel like you can do anything.
You'll also feel extremely happy. The build-up of adrenaline over the jump will be replaced by endorphins that will leave you feeling on top of the world!
It's an experience that's almost impossible to describe, so come try for yourself!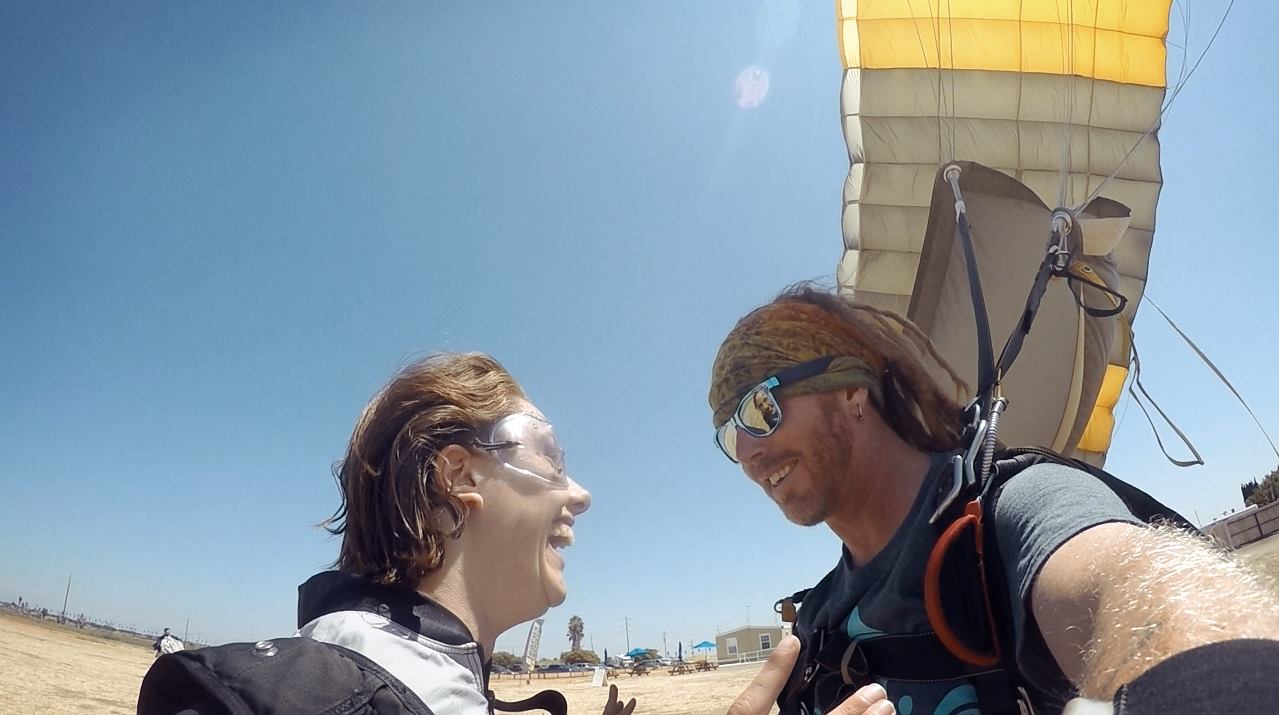 Tips To Overcome Your Fear of Skydiving
Here are our top tips to help you overcome your fear:
Watch videos and look at photos of skydives so you know more about what to expect.
Visit the drop zone ahead of your jump to get a feel for the atmosphere.
Ask questions of our instructors; they're highly experienced and very passionate about what they do, and more than willing to answer your questions.
Finally, enjoy it! Unless you choose to take up skydiving as a hobby, this could be a once in a lifetime experience for you, so make the most of it. Believe us – there's nothing like it!
Ready to Face Your Fears? For skydiving near Santa Cruz, the San Jose Skydiving Center is an excellent choice! Book a tandem skydive online today or contact a member of our team with any questions you have.