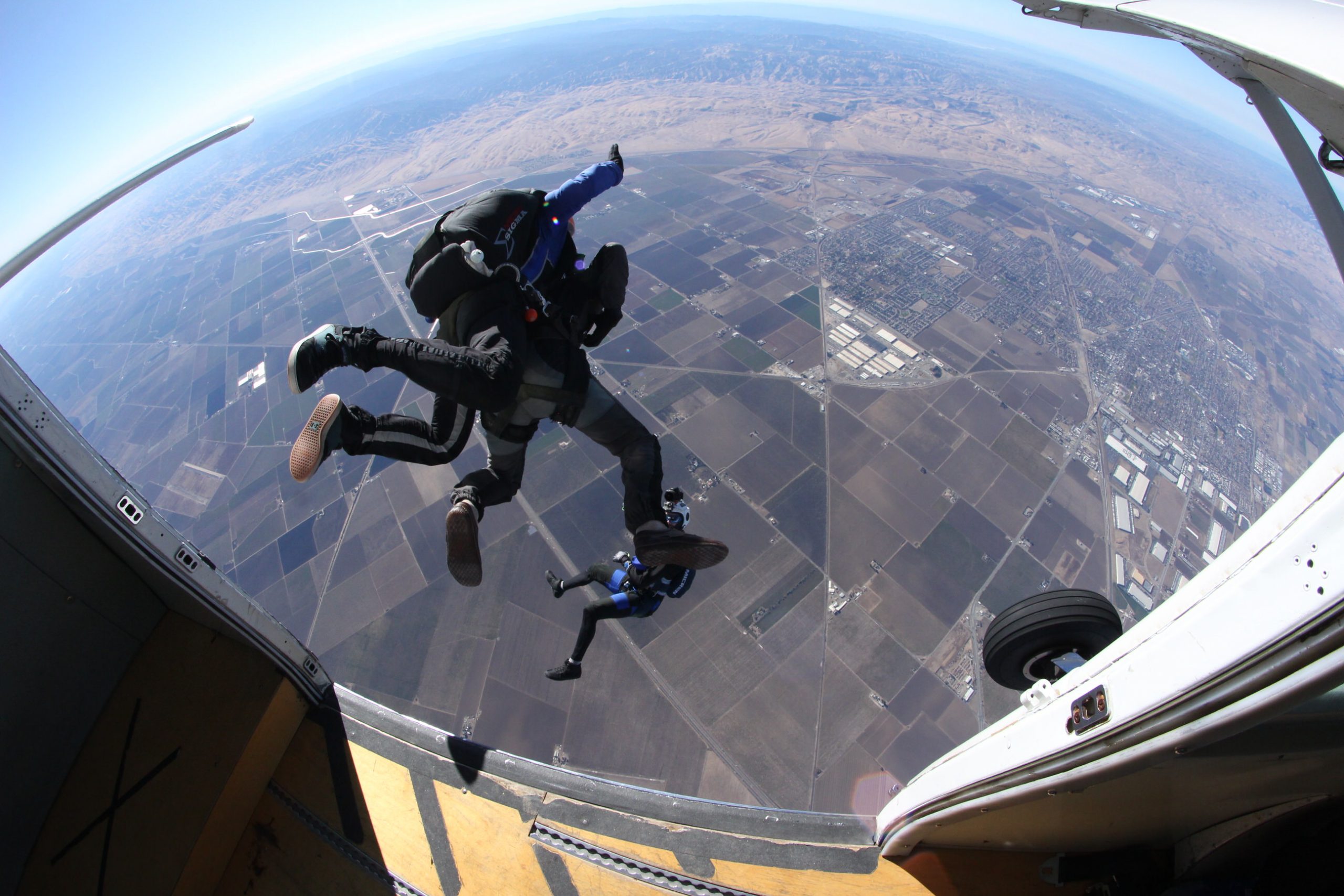 "The purpose of life is to live it, to taste experience to the utmost, to reach out eagerly and without fear for newer and richer experiences." -Eleanor Roosevelt
You made your first tandem skydive. You were adrenaline filled and flying—completely captivated and caught in the moment. The time came when deployment altitude was reached, the canopy was extracted, and you were suspended peacefully around 5,000 feet above the earth. The whole time you were taking the world in from an entirely new perspective.
You landed and left.
And, you haven't stopped thinking (or talking) about your skydive yet. You made a tandem skydive, but what's next? How can you chase this amazing feeling? Well, like the bygone First Lady Eleanor Roosevelt put it: "reach out eagerly and without fear for [a] newer and richer experience.
Lucky for you, you have several options.
1. Make Another Tandem Skydive
So, you want to feel the rush but aren't quite ready to shoulder all the responsibility? Another tandem skydive may be in your future. This way you get to taste freefall and that delightful 'apple pie in the sky' kind of hopeful feeling that is a product of a skydive.
2. Earn Your  Skydiving "A" License
Remember how great that tandem jump felt? Well, there is something even better: jumping solo! Take things a step further and work toward receiving certification as a licensed skydiver. Initial skydiving certification comes in the form of an A license issued by the United States Parachute Association. Receiving your A License proves that you have successfully completed the required maneuvers and possess the knowledge to safely skydive solo. And guess what? As a USPA group member, at Skydive California, we have qualified instructors that can help get you there! You have to go through our Accelerated Freefall skydiving license program first!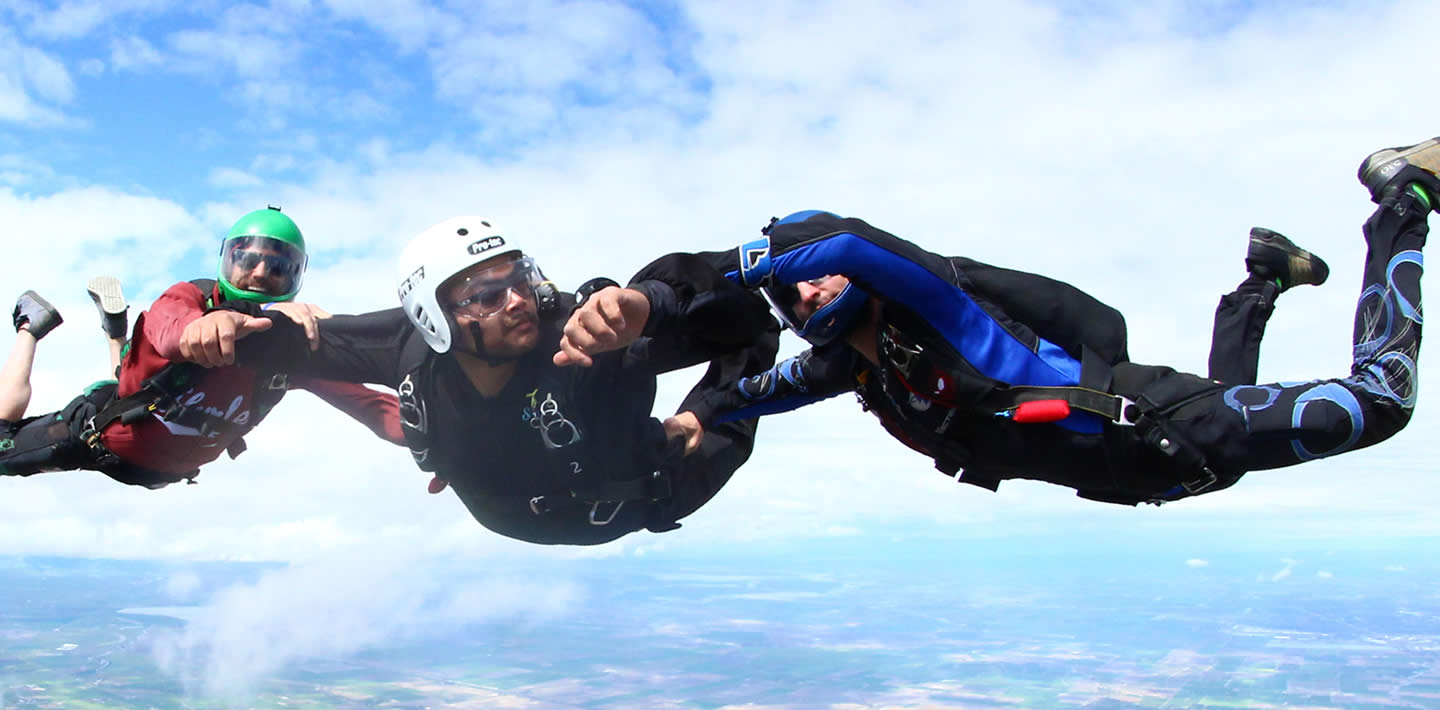 3.  Take to the Skies with Friends
From the start, you will probably notice the unique comradery that is abundant in the skydiving community. It is not uncommon for jumpers going through the licensure process to form some pretty close bonds. You'll share experiences and successes, and once you are licensed, you can take to the skies with your newfound friends for all sorts of shenanigans! Think jumps in silly character onesies, jumps with those floppy Styrofoam pool noodles, and when you get there, celebrate your 100th jump with a skydive in your skivvies! (We call that last one an undie onehundie).
4.  Find Your Niche
Know that instructor that quelled your fears and helped you feel secure when you made your first jump? Well, they were once where you were and had the same need to satisfy the desire for the sky. Once you are licensed, you can begin to pursue ratings and work toward potential becoming an instructor one day. If that doesn't suit you, it's okay! This sport is an amalgamation of many sub-disciplines. There are many means of flight: take the time to explore and find one that is right for you. Some jumpers enjoy building formations while others dream of donning those squirrel suits you've seen (we call them wingsuits) and gliding for miles. There are jumpers that aren't all that in to freefall and choose to focus on the parachute portion of a skydive and work on extreme precision and accuracy or have the need for speed and choose to pursue a sub-discipline we call swooping. As you dip your toes in the water (or lift your wings to the sky as it were), you'll see there's a whole lot more than meets the eye. The more involved you become in the sport, the more you'll discover that there is to do!