Skydiving for a San Francisco Romantic Getaway
If you're planning the perfect San Francisco romantic getaway, you should know that one of the most romantic things to do in San Francisco is to hop in one of our shuttle buses and join us in the sky! There's nothing more romantic than literally sweeping your lover off their feet and going for an actual-factual high-flying adventure so near San Francisco that you'll hardly notice the drive.
There are so many excellent reasons why you should go skydiving on your San Francisco romantic getaway that we can hardly pack them all into one short article. Most of these are the reasons anyone should go skydiving: kick-start a new phase of your life; prove to yourself how capable and powerful you really are; to see life from a completely different perspective; pick up a hobby replete with fellow adventurers that share your zest for life. And if you're taking the love of your life along for the ride? I mean: whoa, whoa, WHOA does this stuff get a power boost. There's a reason why couples who go to the dropzone together, stay together: this kind of excitement makes a San Francisco romantic getaway as epic as it could possibly get.
Want to make your tandem skydive with your beloved even more incredible? We have a couple of ideas to really dial up the specialness of an already-once-in-a-lifetime endeavor.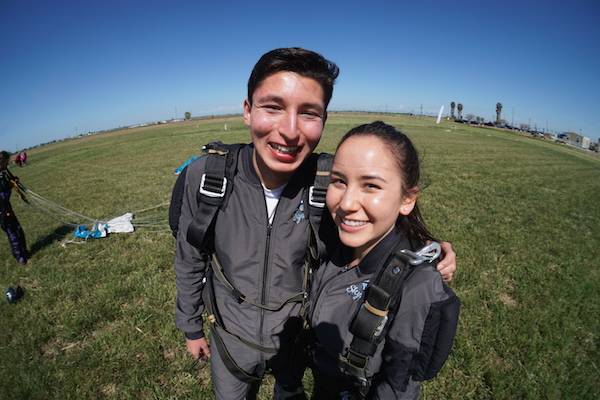 Make the ride special!
Did we mention that we'll pick you up from San Francisco in our shuttle? Yep! You can leave the driving entirely to us. Why not make the short ride to the dropzone a sort of pre-show for the main event? Try bringing a deep-conversation-sparking prop (like All About Us, a thoughtful, personal collection of fascinating questions designed to help couples deepen their relationships as you fill in the answers).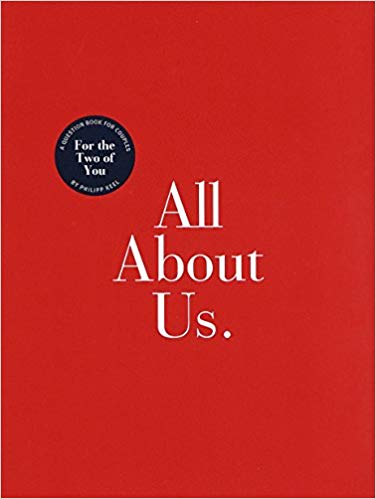 Collaborate on a special handshake to do in the plane before you exit.
Experienced sport skydivers have a special handshake that they share on the plane with the people they're about to jump with. It's a sacred moment for us on every jump, and it allows us to connect with each other before sh*t gets real. Why not take a page from our book and make up one for your rad little two-person team?
Make that landing a moment they'll never forget.
We've seen some pretty swoon-worthy landing-area moments in our day! It's a fantastic idea to surprise your love with flowers at the bottom — and an even better one to pop a bottle of celebratory bubbly. If you're feeling especially romantic, well: dropping to one knee and proposing marriage after a first-time skydive is certainly a reliable option.
If you're looking to next-level your relationship, consider making skydiving in the Bay Area part of your shared story. The best experiences you can have, after all, are the ones you share with your partner in crime, no? And that's a gift that keeps on giving for the giver and the giftee alike.