When you think of a professional skydiver, what comes to mind? Probably, someone with an energy drink logo on their helmet–or the tandem instructor who takes you for your first parachute ride. That's not all there is, though! Here are just a few of the things pro skydivers do for a living. (Often, folks will do more than one of 'em.) Try these on for size, and just imagine the interview…
Skydiving Instructor
There is a myriad of ways that an athlete can strap on her teaching helmet and instruct skydiving. These individuals are generally the first professional skydivers that new jumpers meet, as jumpers who carry the Tandem Instructor designation operate the first parachutes a new jumper is likely to take a ride on.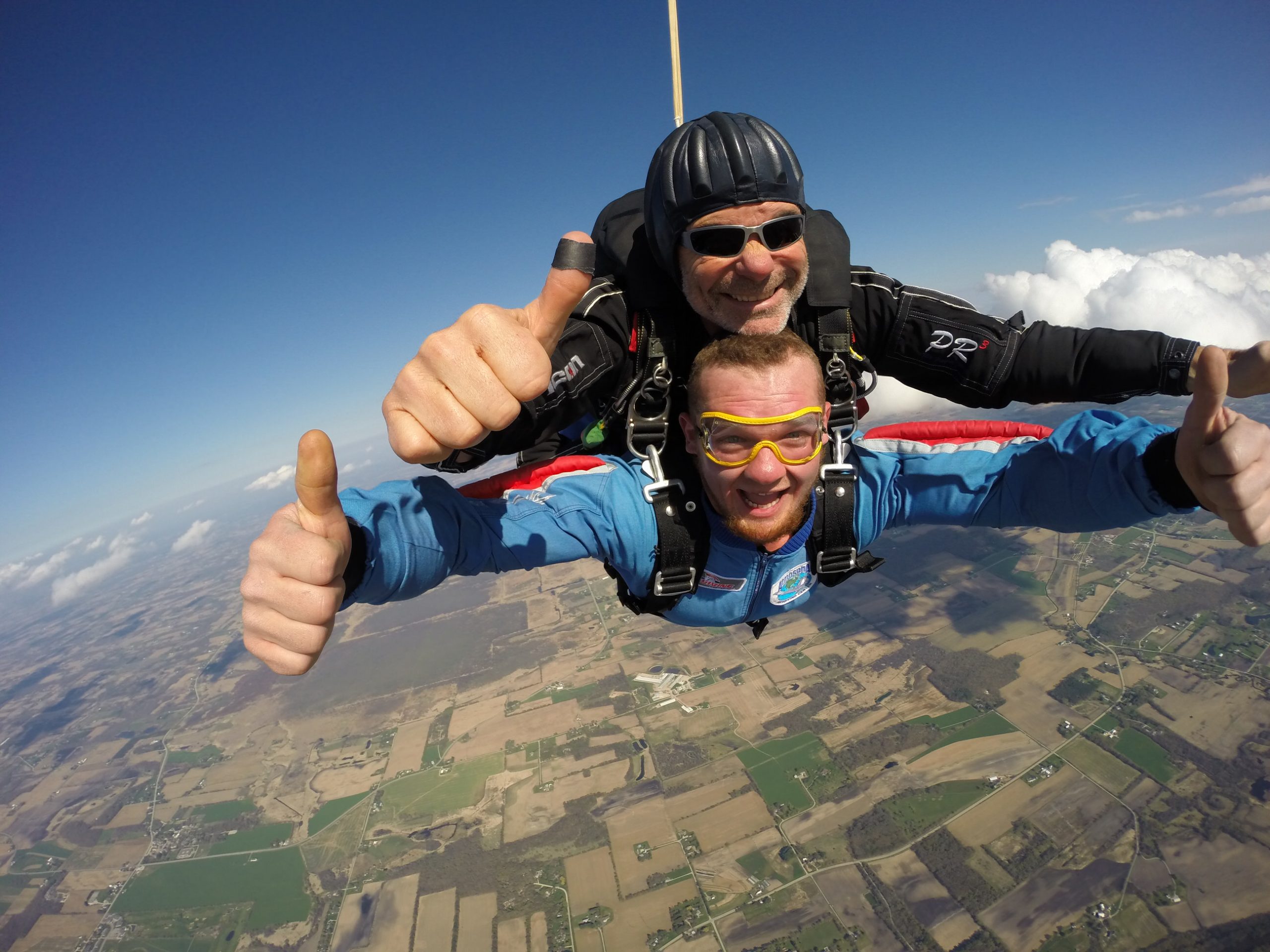 From there, professional skydiving instructors take brand-new jumpers through their AFF courses, helping them to learn the ropes on the way to earning the USPA A-license that allows them to jump solo at dropzones around the world. Beyond that, a professional skydiving instructor can work as a coach, guiding improving jumpers as they work their way through the encyclopedia of advanced skills an experienced skydiver can tackle–for example, training in a specific discipline, skill-building for a "big-way" jump or getting ready to attempt a world record.
Skydiving Videographer
Professional skydivers work as videographers at nearly every dropzone in the world. Most of these folks have honed their body flight skills for many hundreds of jumps so that they can do the challenging, precise job of filming tandem skydives.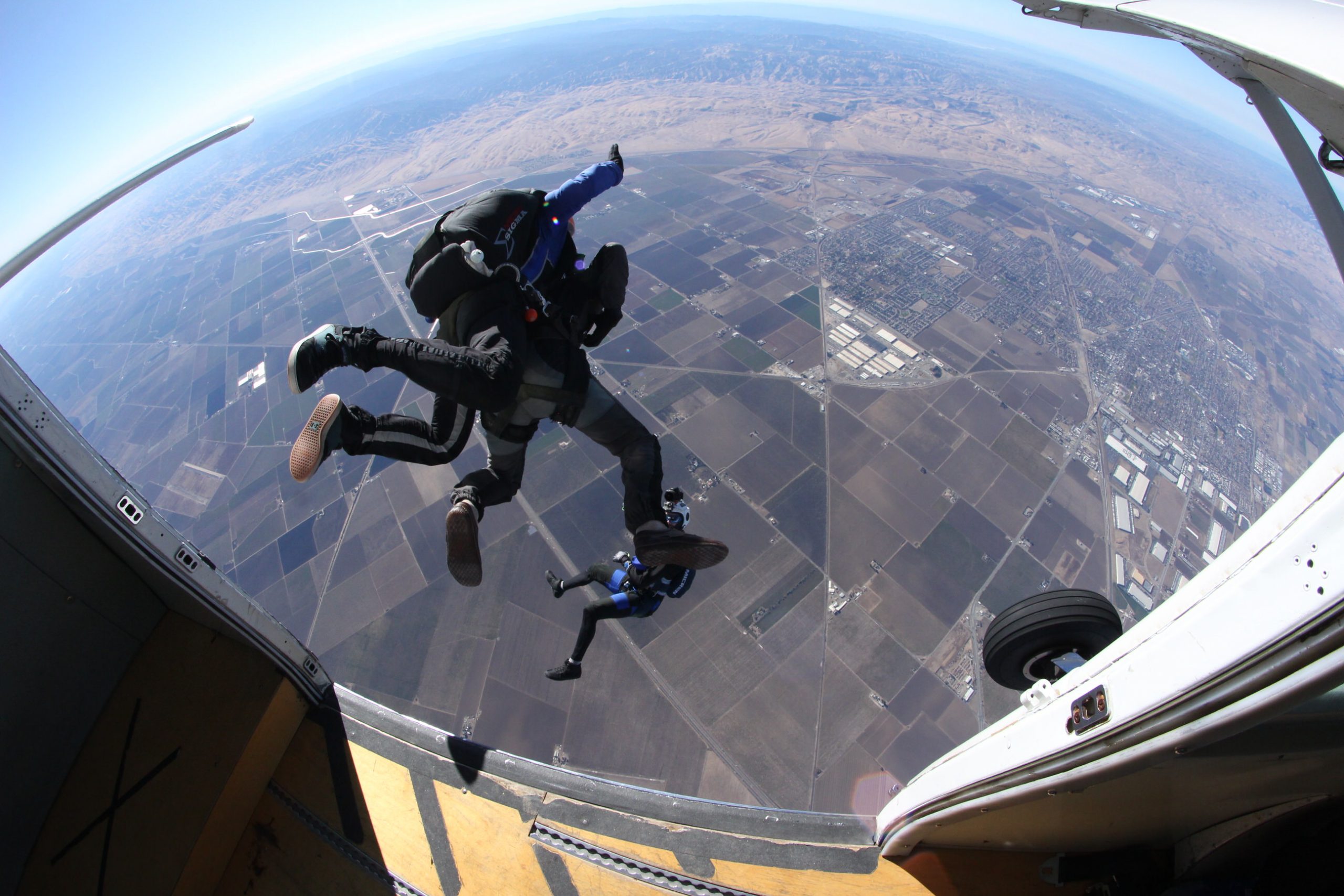 Some, however, take professional skydiving videography to an extreme level. Check out, for example, Norman Kent, whose stellar resume includes shooting loads of major feature films. Joe Jennings' work as a professional skydiver also includes beautiful cinematography (and plenty of stunt work, besides). Then there's Tom Sanders, who has been jumping since 1978 and has shot some of the most beautiful footage ever captured in skydiving and BASE jumping.
Load Organizer
Every major skydiving event ("boogie")–and a burgeoning number of dropzones, too–have these pros on-site. A load organizer's job is to bring together a group of skills-matched jumpers, then plan and guide a skydive that meaningfully includes all of them. Load organizers are vital connections for jumpers who don't yet know anyone at the event or dropzone or jumpers who are, for whatever reason, hesitant to ask someone to jump with them. They orchestrate magic for a living, and it usually shows in their great-big smile. Load organizers can also be instructors and have many different talents around the dropzone.
Performing Skydiver
Another kind of professional skydiver is the kind of jumper you've certainly seen larger-than-life on a movie screen. Someone who is delivering a stunning jump (and a charming interview) on a TV monitor. Performing skydivers can demonstrate the art of parachuting on a demo jump (like the members of the Denver Broncos Thunderstorm Skydive Team). Others are professional camera-magnets, like supermodel-skydiver Roberta Mancino. Then, of course, there's the Red Bull Air Force Team, which has been at the leading edge of hey-mom-watch-this parachuting stunts since any of us can remember.
All of these sound like a pretty fun gig, right? If you want to be a professional skydiver, you need to learn to skydive first. We're ready to teach you the ropes at the Skydive California!