There is a lot to love about skydiving. A tandem skydive is perhaps the single most intense and exciting thing many people ever do – a full minute of pure speed and total joy as you fly through the air at 120mph. The effect that this can have on your life can be significant, as you find yourself with a different perspective from the other side of something you thought you maybe couldn't do. The skydiving experience is a single achievement for a lot of people, and indeed everyone should definitely jump out of an airplane at least once – but it is also much more than that. Here are a few of the many joys of skydiving…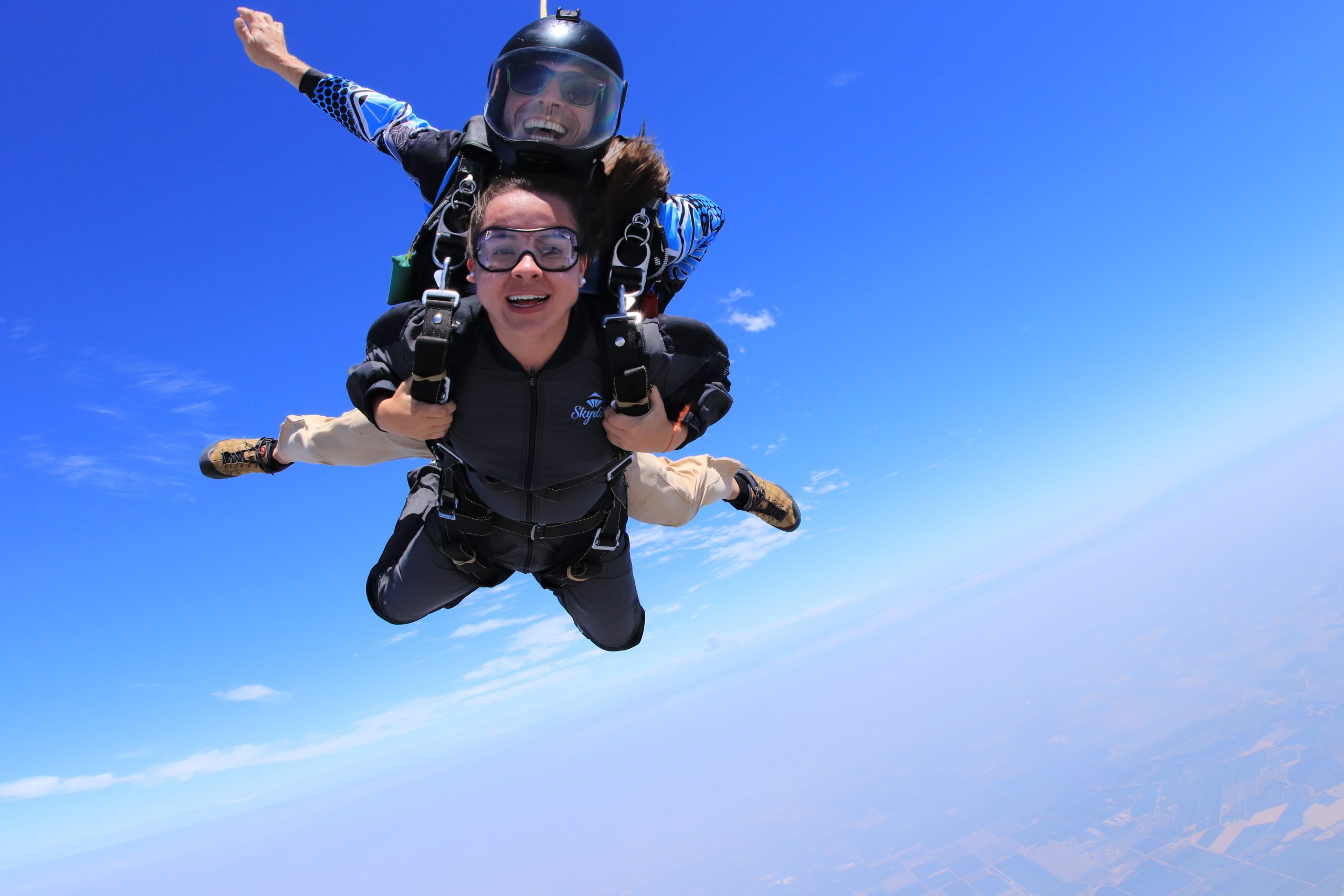 Science
We are drawn to exhilarating experiences as they trigger our fight or flight response. Intense activity releases various chemicals inside our bodies that can have an advantageous effect on how we feel and function. Good chemicals such as adrenaline, dopamine, and serotonin not only boost your performance in the moment, they can create lasting benefits – better mood, better sleep, better brain function – and can ever create a lingering sense of euphoria connected to what you have just accomplished.
Fear
Skydiving is not scary. If you have not done it before, then thinking about it can be – but actually doing it is not. Once you join us at the dropzone and begin the process of briefing up and getting ready, your anxious thoughts will gradually turn to excitement. Watching people land helps to reassure you, as you witness the happy hugs and huge grins of people as they touch down. In the plane the excitement builds, but as you jump any remaining fear you were carrying gets left behind in the plane. In freefall, there is only joy.
Sport
Skydiving is not a ride, it is a sport. The tandem skydiving process is designed to get you up in the air as efficiently as possible, but the more you engage with it the more you get out. You are not a passenger, you are a student – and your instructor will happily give you as much information about how everything works as you care to ask. The sport of skydiving has many different disciplines and can take a lifetime to master even one of them. Once you get a license and become a skydiver, it branches off in many directions – allowing you to fall down the rabbit hole of the parts you enjoy the most. If you like the freefall part the best there is Formation Skydiving (building shapes) or Freestyle (artistic routines), if you enjoy flying parachutes there is swooping (speed, distance, and accuracy) or you could learn to fly a wingsuit. There are many rewarding possibilities and the rewards for putting in the effort are huge.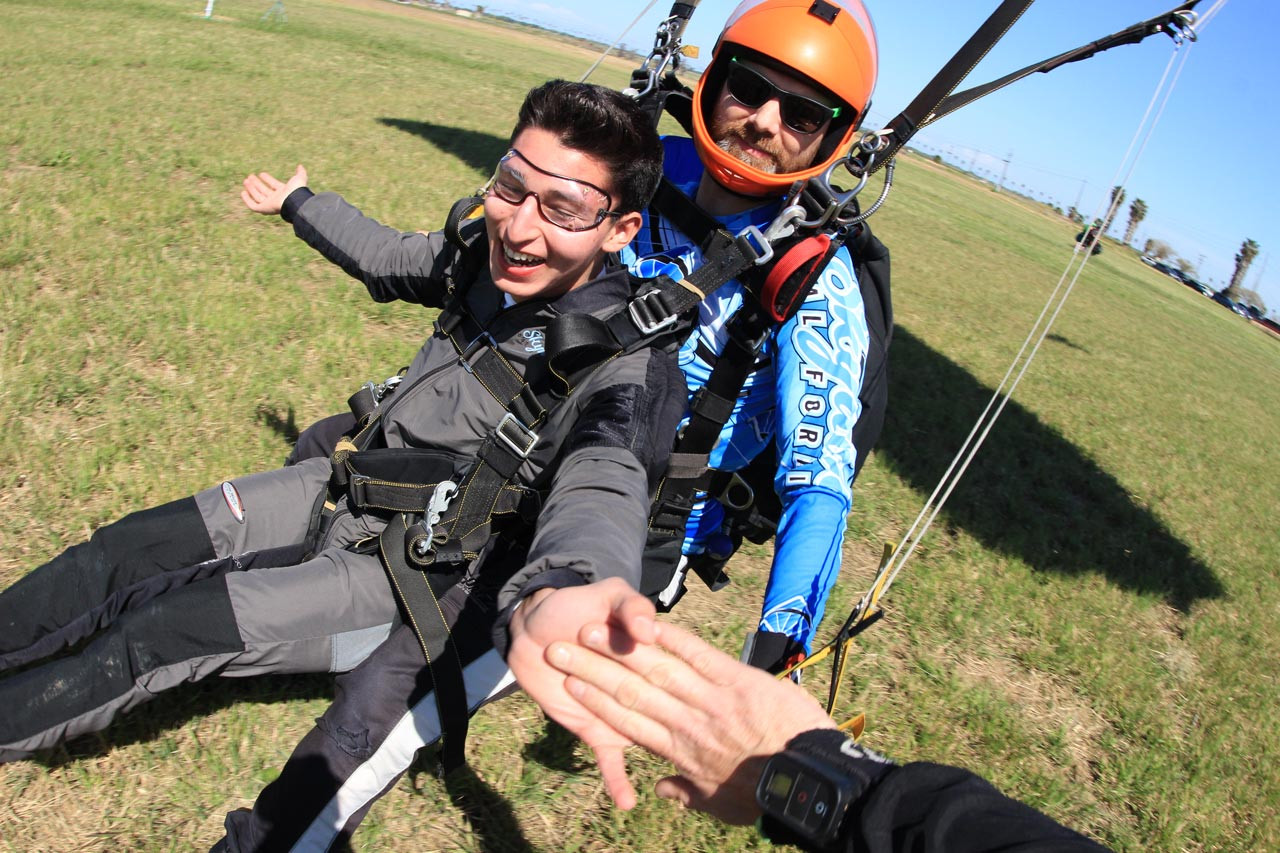 Community
People are enticed towards skydiving because it is exciting and cool, but they stay because of the community. Skydivers are not a particular type of person and they do not have superpowers – they are regular folk who wanted to try it and got hooked. The dropzone is a welcoming place – an escape from the normal world where you can leave 'real life' behind and engage with like-minded people to do remarkable things. The dropzone community is a big family where you can find people from all walks of life – whether they live in a tent behind the hangar or wear a tie to an office.
Whether you do a single skydive, or get a license of your own and jump for the rest of your life – there are many joys to be found in skydiving. Your first jump is the very best, and you can forever feel good about what you have achieved. Also, you can get involved, become qualified, and access the joy again and again. Join us! We want to share skydiving with you. Book your skydive today!