As millions tune in to Time Square to witness the ball drop in and across the United States the steady staccato of glistening fireworks pop, colors bursting and dimming in the sky above, the New Year greets us once again offering the same invitation: make this year your best. We invite you to do the same. After all, what if this year could be the year you finally cross skydiving off your bucket list?
Maybe the list was unofficial, a rough sketch in your mind's eye, or maybe, the list was a concrete matter of pen and ink. Either way, most have kept track in one way or another the experiences they yearn to have before they kick the bucket.
Your bucket list was intended to be a concise way to take your dreams, lay them out, and then map them into a course of action. Although, for many, the items sit long and lonely, never actualized. Motivate yourself to achieve more this year and cross skydiving off your bucket list with Skydive California. Here's how to make those dreams a reality and how we can help.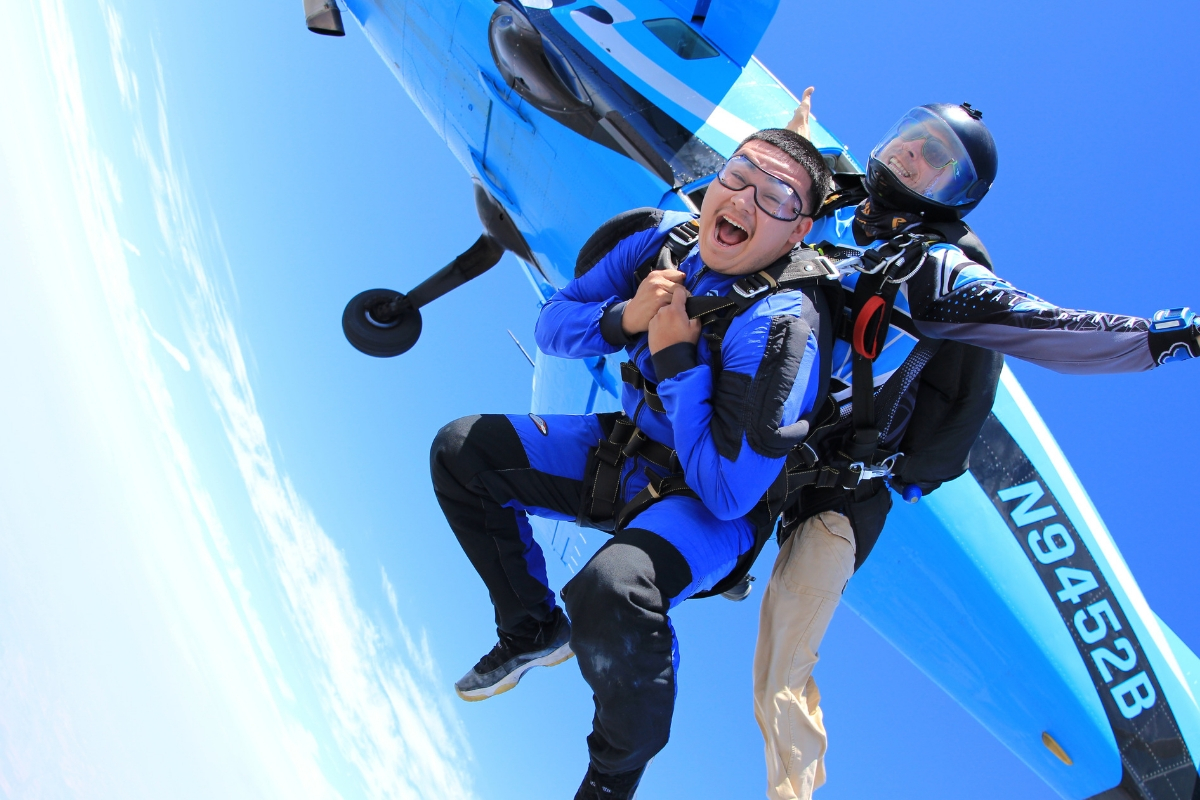 Write It Down
Take a few moments to commit pen to paper and elaborate on why you want to skydive. What do you hope to gain from the experience? Another idea is to journal ahead of time what you think the experience of skydiving will be like, to record afterwards your reaction after completing a skydive and then compare the two. By seeing the before and after, you have a concrete way to record your personal growth. One might even wager that writing down your thoughts before you tackle other items on your list will be a unique and effective way to preserve those memories.
Find A Reputable Spot to Skydive
As far as crossing skydiving off your bucket list, you need to be sure you choose the right spot to skydive. Locating a safe dropzone should be a top priority. In addition to safety, the vibe and feel of dropzones are important to the experience you will have, and boy oh boy, can it vary wildly. Some skydiving centers are warm, inviting, and vibrant places while others are more akin to the wild west, complete with tumbleweeds, stand-offs, and all. What you're looking for at a dropzone will depend on your personality. The easiest way to get a feel for the dropzone is to check out their online presence. Read their reviews and visit their website. Though it might be harder to do if you can find someone with personal experience jumping at the dropzone, get their feedback. And, lastly, if you really want to go above and beyond, visit the dropzone and observe.
Get The Adventure On Film
Sure, anyone can say they crossed skydiving off their bucket list, but can they show it? It's a big deal to make your first skydive. After an achievement like this, you deserve to have the empowering proof to remind yourself time and time again of what you've accomplished. Aside from that, these are truly some of the most epic photos you will ever see. We bet few of your peers have pictures or video quite like that. Get the adventure on film, and you won't regret it.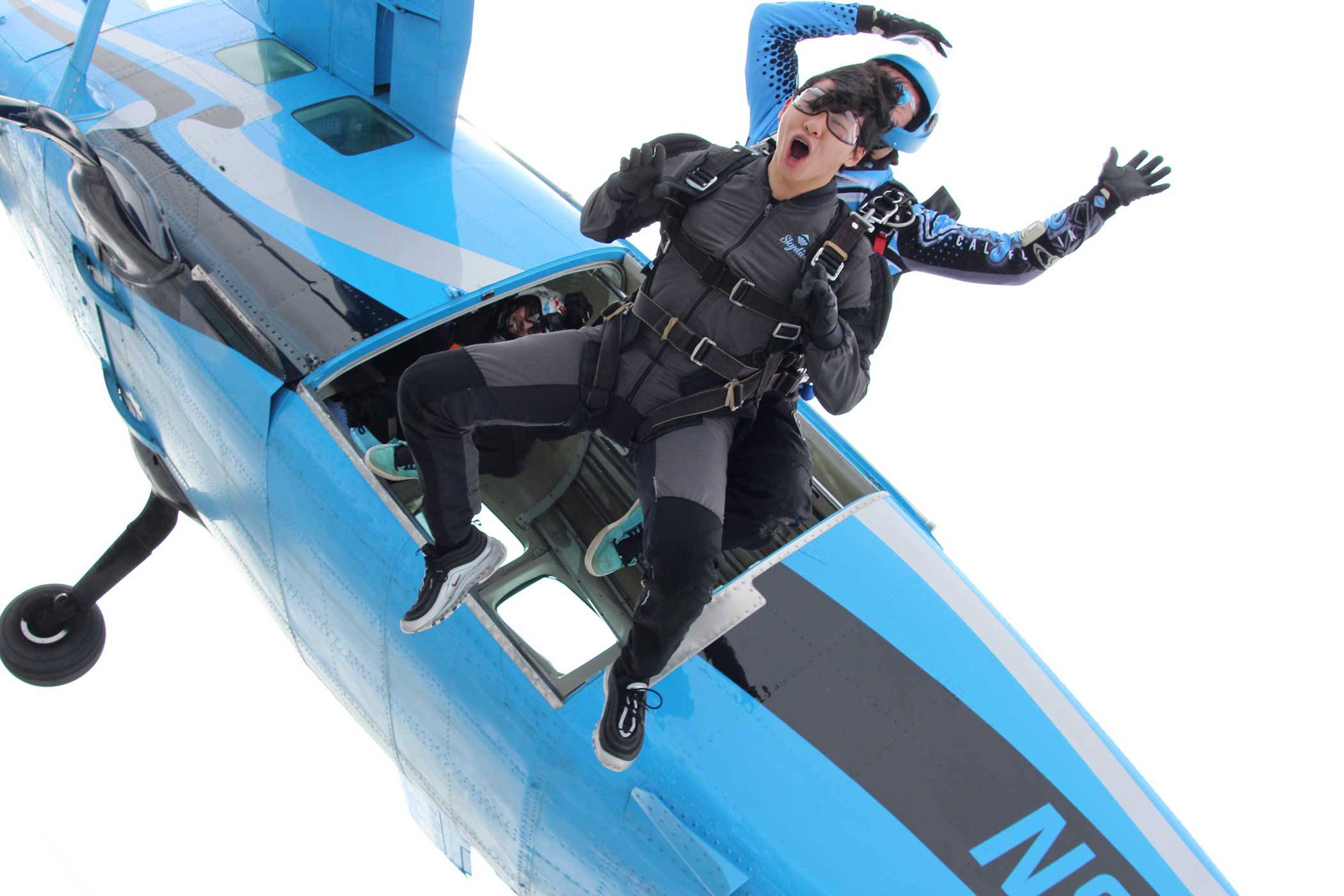 Take Time To Properly Prepare
While we don't want you to procrastinate on your skydiving bucket list, we certainly don't advise you to rush into anything either. It's important to go at your own pace and take the time to do the research you need to feel prepared for your first skydive. Feel free to peruse our blogs that cover what to physically expect on the skydive, how to dress, and how to prepare on the day of your jump. Going into the experience with your noggin full of knowledge and an idea of what to expect does a lot to assuage feelings of anxiety and ensure you make the most of your jump. And, of course, if you have any questions, you can give us a call! We're happy to help.
Completing your first skydive and crossing skydiving off your bucket list takes courage, and we're proud of you for taking the first step.
It's time. Get started and cross skydiving off your bucket list today!